Gone But Not Forgotten
Hang on for a minute...we're trying to find some more stories you might like.
I came to a somber, yet interesting, realization this week…as I go through my playlist more and more artists that I listen to are dead. However, even in death, it is undeniable that their influence and their legacies are still very relevant in today's world (hell, Prince and Michael Jackson have been in the news this past month.) So without further ado, here are my top five deceased artists that have gained immortality through their art (in no particular order).
Michael Jackson: Despite all the horrific things the King of Pop may (or may not) have done to children, and the massive amounts of all types of porn found in his house, this guy was a legend. He used his influence to help break down barriers between people and make the world a better place (just listening to "Man in the Mirror" makes me want to reform my life and be a better person.) I remember when he died, the news played stuff about his death for a solid month. That's more than anyone else in my lifetime.
Tupac Shakur: This man (along with the Notorious B.I.G.) were instrumentally waged in a coastal-wide rap rivalry which in my opinion produced some of the best rap music of all time (it also killed a lot of people but, whatever.) If that isn't power then I don't know what is. Even without growing up in the same horrific situations that Tupac's music speaks about I still find it speaking to me. Many artists have and will take inspiration from him, but there will never be another Tupac, ever.
Elvis Presley: Honestly this guy is more my parents' generation than mine, but nearly 40 years after his death I still hear his stuff on the radio all the time. The man also had impeccable taste in leather and denim jackets, which have inspired me to start wearing them myself.
Prince Rogers Nelson: Another one from my parents' generation, and I honestly didn't know much about him until his death. However, after doing some listening (adding 'Purple Rain," "Let's Go Crazy," and "When Doves Cry" to my playlist) I gained an appreciation for his music. According to an article by the DailyNews, Prince has a secret vault of unreleased music that can produce music for the next 100 years, if that's not leaving a legacy I don't know what is.
Proof/ DeShaun Dupree Holton: I'll start this one by saying that Eminem is one of my favorite artists of all time and I've been listening to him since middle school. However, I feel as though people don't give enough credit to the man who influenced his early beginnings in D12. Eminem wouldn't be who he is without his best friend, and that is shown clearly in multiple Eminem songs where he talks about the depression losing Proof caused him. He's a good artist so I encourage everyone who hasn't listened to his music to give it a try.

About the Writer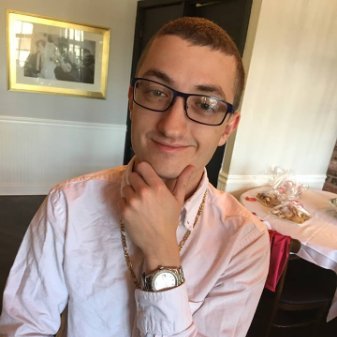 Joseph Tucci, Managing Editor
Joe Tucci is a senior Digital Journalism major who is driven by the curiosity to know as much as possible about the world around him. In the future, Joe...