RHA's Debut Event Leaves a lot to be Desired
Wanting to show a flick, Pace's Residence Hall Association's (RHA)'s debut event for the semester, "Movie Night Out," was held on Feb. 21.
Despite setting the event up for about 40 or more people, the attendance seemed very underwhelming from the get-go. Most of the attendees consisted of representatives from Pace's Hall Councils.
As the film continued, students gradually started to exit the room, until the film's midpoint, when only about eight people were left watching. Most of the people who remained watching at that point were RHA E-Board members, the ones who organized the event.
Even though RHA members were clearly disappointed by the meager turnout, they were pleased with how it went.
"Even though we expected a few more people to attend, I think that the people who did turn out really enjoyed the movie," says Cassidy Caroselli, Pace senior and President of RHA. "We chose the Parent Trap because it's a movie that a lot of us grew up with, and we wanted to appeal to that demographic."
Vincent Simpson, Pace sophomore and RHA Vice President of Finance, said this regarding the event: "even though I was a little disappointed by the turnout, I real liked the event." Says Vincent Simpson, Pace Sophomore and RHA Vice President of Finance. "I can't really say why we had such low numbers come out."
Those who attended who weren't part of RHA enjoyed the event, too.
"The only reason that I came was because a few of my friends went, and I wanted to show my support for RHA," said Andrew Cabrera, member of North Hall Council and Pace junior. "The way the room was set up and the fact that snacks were provided gave the whole event a real movie theater feel. However, I planned to leave early to study for the quiz. But, for the brief time that I was there, I really enjoyed the movie."
Caroselli admits that RHA could have advertised and promoted the event more than they did.
"I think for our next event, [RHA] will market more to increase attendance," she said.
About the Writer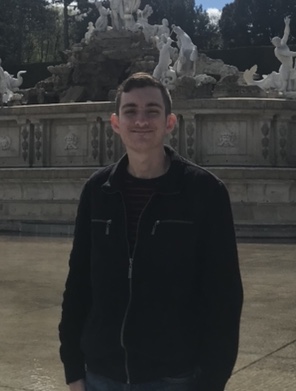 Stefano Ausenda, Contributing Editor
I'm Stefano Ausenda, a senior Digital Journalism major with a minor in Political Science, from Bermuda.  Ever since I can remember, I've had a passion...