"Survivor's Story" Educates Students on Resources for Sexual Assault
Last Monday night in Kessel Butcher Suite, Pace students were given hypothetical stories describing the various experiences of survivors of sexual assault—from a middle-aged man to a recent female high school graduate–and were tasked with finding resources that would be most helpful in their given situation.
The event, "Survivor's Story" was hosted and organized by Pace's "Fighting Ignorance and Rape with Education" (F.I.R.E.) organization, a peer-led division of Pace's Office for Sexual Assault Prevention and Education.
The resources available to the students were the police, psychological counseling, community organizations, friends and family, school administration, and online resources. After visiting all the resources, students went outside in groups of six or seven to discuss what they learned.
Erin Doolin, the head of the Office for Sexual Assault Prevention and Education, was very satisfied with the way the event turned out and hopes to make the event annual.
"It was our first time doing an event like this, and we weren't sure how it was going to work out," she said. "Everything went well, and  volunteers were great."
Doolin hopes that students left the event with a deeper understanding of how sexual assault and violence affects everyone, not just one group of people, and not just one part of their identity.
"People's experience as a survivor can be impacted by other aspects of their identity—including their gender and sexuality, race, language barriers, ability level, and age," she said. "For some, getting justice is much more complicated than simply going to the police or family members."
Doolin said that the event was much different than what students expected when they came.
"All of the feedback that I received from students has been positive," she said. "I think that many people showed up expecting a lecture, but instead walked away with an emotional and powerful experience that will hopefully stay with them."
The event had many volunteers, including Pace junior Aelaf Tesfasilasie, who is not currently a part of F.I.RE., but wanted to help educate students on an important cause.
"I think it was great that we had a lot of students come out to see what it's like to actually be a sexual assault survivor," she said. "I think that  helped put things into perspective for students."
Similar to Doolin, Tesfasilasie hopes that students never forget what they learned at the event, and, more importantly, look at survivors of sexual assault with more kindness and compassion.
"I hope that  realize that everyone's story is different," she said. "It's hard to get help from every single resource. I hope they learned to be a more caring person, and that sexual assault of any kind is wrong."
About the Writer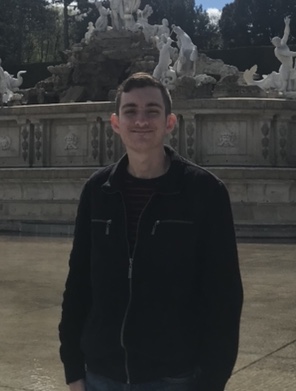 Stefano Ausenda, Contributing Editor
I'm Stefano Ausenda, a senior Digital Journalism major with a minor in Political Science, from Bermuda.  Ever since I can remember, I've had a passion...