Turning Earth Day into Earth Month
Hang on for a minute...we're trying to find some more stories you might like.
The Dyson College Nature Center has been extending Earth Day (April 22) into Earth Month at Pace University's Pleasantville Campus for the past 15 years. The NATURE club (Natural Activists Teaching an Understanding Respect for the Environment) is in the process of hosting 25 events related to the environment this April alone.
"The Nature Center's Earth Month programming works toward that goal of bringing the Pace community together to shed light on environmental issues and solutions," Dyson College Institute for Sustainability and the Environment (DCISE) employee Samantha Miller said.
The aim for these events range from academia, volunteerism, health and wellness, or purely for celebratory reasons. The event called Westchester Walk for World Water (April 21), teaches students about how people interact with the environment around the world.
"I am particularly excited about the Westchester Walk for World Water," Miller said. "It will be amazing to see the Pace community and local high school students come together to raise awareness of the global water crisis."
Pace University's Dyson College Institute for Sustainability and the Environment is partnering with the Children's Environmental Literacy Foundation (CELF) for this Earth Month celebration. Pace students and high school students will join together to walk around the Pleasantville campus with buckets of water on their heads, which is meant to mimic how cultures around the world receive their water on a daily basis.
"It's all about awareness," Nature Club advisor Angelo Spillo said. "And having the community understand some of the environmental issues out there."
Not all of the events are as intensified as Westchester Walk for World Water; some of them are just meant to be fun, such as Meet the Animals on April 25th. Students will be taken on a guided tour of the animals that reside at the Nature Center such as: pigs, goats, sheep, birds of prey, chickens, turkeys, bees, etc. Last year, this event proved to be popular with over 30 attendees.
"We hope everyone in the Pace community will come to at least one event to support environmental protection and deepen their appreciation for the environment," Miller said.
Additional upcoming events include: Nature Center Open House, Butterfly Garden, Tree Planting, Falconry Demonstration, Photography in the Park and many others. A full list of events can be found online.
"I think there is an event for everyone this month," Miller said. "I attend almost every event."
The Nature Center is hoping to bring a crowd of people to the Open House on April 18 starting at 11:00 a.m. Students will be giving guided tours, animals will be on display, and refreshments will be provided.
"This year, I've been working a lot on awareness about the [Nature] Center," Spillo said. "Students distributed surveys and found out that a lot of students don't know [about the center]."
Attendance to these events are open to Pace University students, staff and community members without any form of RSVP.

About the Writer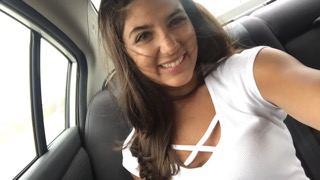 Christina Bubba, Feature Editor
I am a junior Digital Journalism major with a minor in Public Relations. On campus, I am Feature Editor of the Pace Chronicle, a part of the Cheerleading...