Halloween: Scary or Sexy? Pace Weighs In
Hang on for a minute...we're trying to find some more stories you might like.
Ah, Halloween: A time for chills, thrills, and… sex appeal?
Every Halloween season, costume conglomerates such as Party City lunge at the chance to sell overtly sexual versions of the most basic of characters. A sexy cop. A sexy firefighter. The classic sexy school girl.
Not only do retailers sell sexed-up versions of everyday citizens, but they even try to enhance the name to make it sound even sexier than it really is.  Like the 'Adult Frisky French Maid Costume.'
Who employed her? Can she really clean? Is she even "frisky"?
Although sexy women's costumes are nothing new, one particular retailer faced some strong backlash for advertising a certain costume.
Yandy.com is an online retailer that specializes in lingerie. In the spirit of Halloween, Yandy decided to sell a costume based on the new web series, A Handmaid's Tale.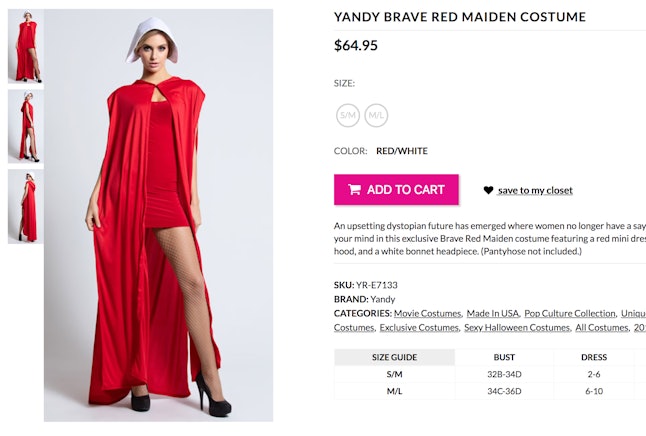 The series, based on the book by Margaret Atwood, is about a totalitarian society in which women are treated as a property of the state and are forced into sexual servitude in order to restore the population of their city.
Due to the harsh subject matter of the show, Yandy's attempts to capitalize off of the series backfired, with many consumers expressing their disgust on Twitter.
Our society doesn't take the rape of real women seriously, why should they take the rape of fictional women seriously? https://t.co/aiKMn0N3xJ

— Maul-y Sanchez (@SeriousMolly) September 20, 2018
Yandy has since pulled the costume amid the backlash, releasing a statement on Twitter.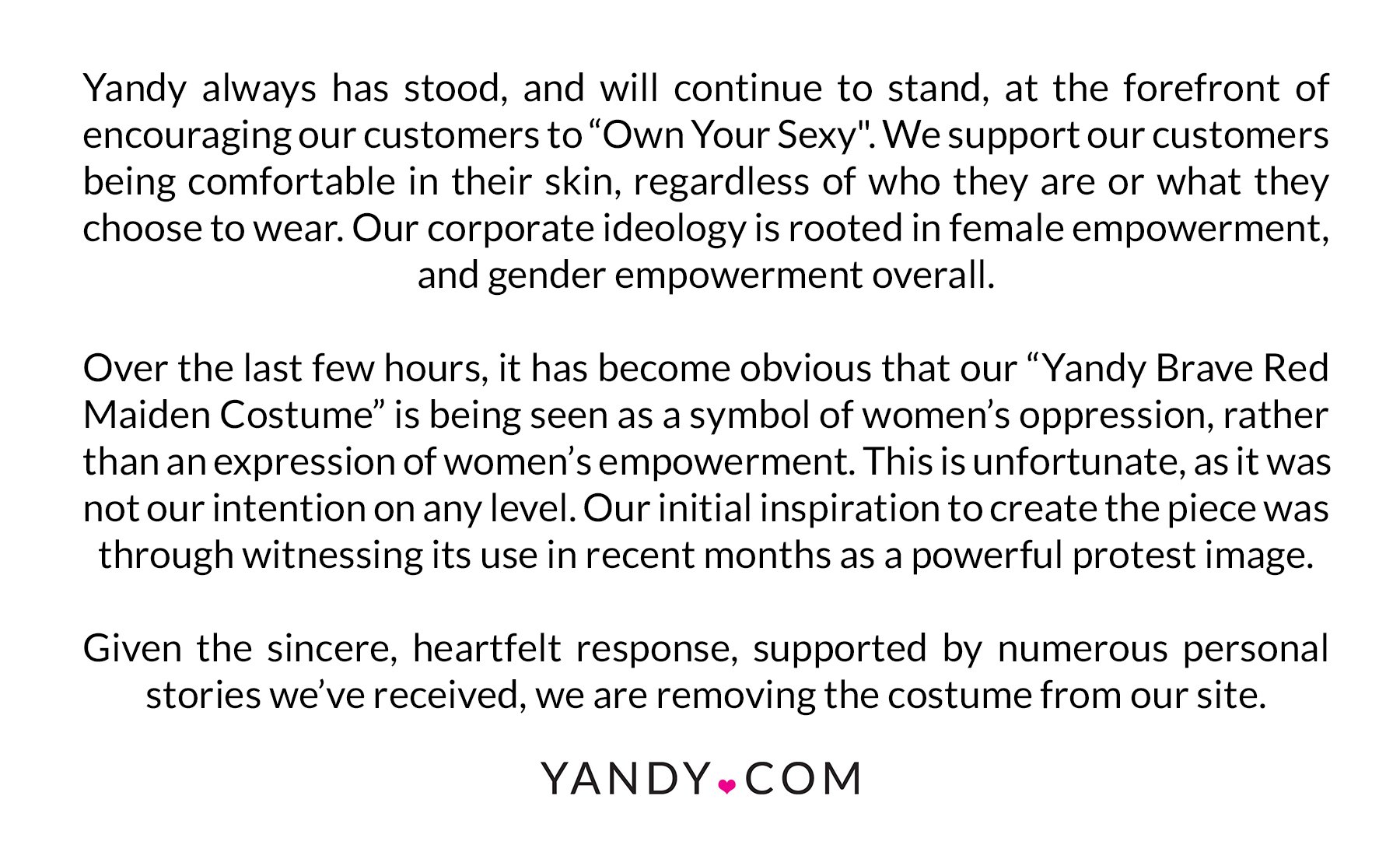 Twitter users were not the only ones who disagreed with Yandy's sexualized handmaid costume. Lindita Kulla, a junior at Pace, said the retailer's decision proved the message the author was trying to get across.
"…In Margaret Atwood's book, these women were used and seen only as a sexual object whose main purpose was to reproduce," Kulla said. "So the fact that they took this outfit from the show and made it "sexy" really amplified the point that Atwood was trying to make: That women are only seen as sexual objects and nothing more in the eyes of many."
As for Kulla's own costume of choice, the junior said that she prefers to go for costumes that make people laugh as opposed to a costume that oozes sex appeal.
"The sexiness of my own costume is not the main focus to me," the junior said. "I think that it is all relative to who wears what, and many different women have different ideas of what 'sexy' means to them."
"Also, I think that sex appeal is something that is thrust upon women when given their [costume] selection," Kulla continued. "If you look at costume stores, there are few selections that don't have the "sex appeal" factor. I tend to make my own costume because I feel more comfortable in them."
Kulla believed that the retail industry still has a long way to go when it comes to having diverse options for female consumers.
"The people in charge of consumer products right now still have the old mentality that women's main priority is to be sexy," the junior said. "I think there needs to be more range in what we choose in the costume aspect."
While Kulla believes retailers should bring forth more options other than half-naked costumes, Madalynne Martone, a senior at Pace, says the sexier the costume, the higher the confidence.
"Ever seen a group of girls go out to a bar on Halloween?" Martone said. "It's like the confidence level boosts by the hundreds [because] girls have the freedom to wear what they want and feel good about it."
However, with confidence may come conflict, as Martone recalled times where a girl's costume made her subject to sexual harassment on campus.  The senior also said she knew boys saw Halloween as an excuse for girls to dress revealing.
"Guys are always saying that it's "just an excuse for girls to dress slutty," and they automatically associate Halloween with an easier chance to get with girls," the senior said. "When I was involved in Greek Life, it was a nightmare at Halloween parties."
"Guys just gravitated toward the girls in "sexy" costumes, constantly bothering them," Martone continued. "It seems they would be more aggressive."
Martone also said she didn't agree with the sexy handmaiden costume, saying that "it didn't put women in a good light."
"I believe that from a corporate point of view, they try to push whatever sells best," Martone said. "So if the sexy costumes are what sells, that's what they're gonna put in their stores."
Although the abundance of sultry costumes geared towards women can be seen as objectifying, Natalie Hernandez, a junior, calls these costumes "liberating."
"I think that these costumes can be seen as objectifying to women, but they also can be liberating for women," Hernandez said. "And if a woman wants to wear a "sexy" costume, then she should be able to without worrying about her safety or people judging her."
Despite this, Hernandez said she doesn't typically opt for revealing costumes when going to Halloween parties.
"I don't like to wear revealing costumes," the senior said. "I just like to wear badass female inspired costumes that make me feel comfortable in my skin!"
So, Halloween. Is it a time for chills, thrills, and sex appeal? Does sex really sell?
"Yup," said Martone. "Unfortunately so."

About the Writer
Infiniti Styles Bowie, Features Writer
Infiniti Styles Bowie is a senior Communications and Journalism at Pace. While creative writing her passion, she is an aspiring actress who one day hopes...