Pace Passionately Promotes International Education Week
Hang on for a minute...we're trying to find some more stories you might like.
Pace's extensive study abroad department dedicated the week of Nov. 12 to educating students on topics ranging from culture and diversity, to study abroad experiences and programs.
The Pleasantville and NYC campuses offered a plethora of events, specialized to each campus, to celebrate International Education Week (IEW). IEW is a nationwide initiative issued by the U.S. Department of State and U.S. Department of Education that takes place annually. It is a week dedicated to educating students on the vast world we live in.
"IEW gives Pace students a chance to celebrate the different cultures of the Pace community and learn how intercultural learning can be a valuable part of the college experience," Assistant Director of Education Abroad Kristina Byrne said.
IEW made its debut on Monday evening with Culture Fest in Kessel Well. Just in time for dinner, the event kicked off at 6 p.m. with tostones and sofrito shrimp. There were three tables that each had a piece of international culture to share. Liz Miller, an Education Abroad Assistant, ran a table where she wrote students names in Arabic. Brian Sosa, a recent Pace graduate, gave away Colombian lollipops for those who could successfully repeat his "Colombian Tongue Twisters." Students of Caribbean Awareness (SOCA) showcased carnival attire and samples of Caribbean food. The event wrapped up with a dance performance from a group of four international Pace students.
On Tuesday, there was a Study Abroad 101 information session at in the Dean's Lounge. Pace Abroad Leader (PAL) Kiana Holden delivered this hour-long presentation on the first steps of studying abroad. She touched on important topics including: requirements, program terms, finances, and scholarships. Holden admits that the more she hosts informational sessions, the more she learns from her peers.
"It's important to have [study abroad 101] sessions once a week because it leaves an impact on students," Holden said. "It's nice to interact with students to see their goals and dreams and why they want to study abroad."
Study Abroad alumni came back to Pace midweek to discuss their experiences abroad. The panel consisted of Pace graduates who traveled through the various programs Pace has to offer. The five alumni were: Katie Kennedy (Utrecht, Costa Rica, Greece), Michelle Elsener (Costa Rica), Lee Allen (Wales, and Rome, Italy), Sammy Hickman (Rome, Italy), Jason Hui (Japan). The panel's discussion was led by Byrne and Director of Study Abroad Jennifer Ley.
The discussion revolved around how the various trips shaped the panel as people; how it affected them in the work force, what skills they got out of it, and how they changed. Ley spoke of the importance of raising awareness of Pace's international student population and local Pace students that travel abroad to study.
That same afternoon, there was a documentary viewing of Crossing Borders. This is a documentary on four American students living with four Moroccan students for one week in Morocco. The students had heated debates and important political conversations throughout the duration of the trip, but parted ways with many diminished stereotypes. Faculty who attended the event and led a group discussion after the viewing, including Dr. Sophie Kaufman, Kristina Byrne, and Director of Multicultural Affairs & Diversity Cornell Craig.
Due to the inclement weather on Friday, the last event of the week took place on Thursday instead in the Kessel Multipurpose room. Two study abroad alumni, CJ Muth and Connor Wills, presented on an Australian Mentoring Program called AIME that they learned about while they studied at the Sunshine Coast. This program is in the process of becoming international and Pace is jumping at the chance to be a part of it. The information session was in part to educate students on the program and in part to gather potential students to be a part of the program.
For more information on study abroad opportunities, information sessions are held weekly. 2018 Study Abroad Photo Contest winners, and their photos, are currently on display on Pace Study Abroad Facebook.

About the Writer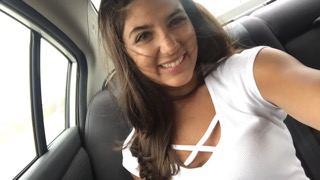 Christina Bubba, Feature Editor
I am a junior Digital Journalism major with a minor in Public Relations. On campus, I am Feature Editor of the Pace Chronicle, a part of the Cheerleading...