Alpha Phi Delta Putt Putts for the Veterans
Alpha Phi Delta hosted a Putt Putt for the Veterans event this past Friday in the Kessel Multipurpose Room. This fun, easygoing, and philanthropic event was $5 ahead, and included snacks and a good time. The event's goal was to bring people together to play something that is not usually offered on this campus, while also making a difference in the lives of veterans. 
The goal of events such as this is to ensure that when soldiers return from war zones, they are not forgotten and they have the chance to assimilate back into normal life.
Many Pace students arrived to play putt putt, or miniature golf, and donate to the veterans, including freshman Michael Del Bene and a group of his friends. Del Bene heard about the event from an email from "The Pulse," which outlines events happening throughout the week.
"I heard about the event, and thought it would be fun," he said. "When I heard it was supporting the veterans, I thought it was a good cause and decided to come."
This seemed to be many people's reason for attending: a lighthearted night that supported a respectable purpose.
"Putt putt sounded fun when we had nothing to do, so I brought a group of my friends and had some friendly competition," Gabriella Lobello, another member of the group of friends, states. "Anything I can do to support the military, I'll do."
Most students in attendance seemed more than willing to pay the $5 fee if it meant making a donation to a cause they believe in. The members of the fraternity were also passionate about supporting veterans.
"Helping the veterans means giving back to the people who give us everything, and we try to do everything we can to help them because they give the ultimate sacrifice for us," says Anthony Mentesana, a brother and Recruitment Chair in Alpha Phi Delta.
The fraternity has a long history of helping the veterans, particularly partnering with the Wounded Warriors Project, and one of the members is a veteran himself, serving in the Marines for four years. According to Mentesana, the fraternity also donates to Operation Homefront in order to give back to the families of soldiers and veterans.
The Wounded Warriors Project is an organization that helps service members who have suffered an injury during or after September 11th, 2001. This project holds different fundraising events throughout the year in order to give back to the veterans, as well as making it simple for the public to donate to the cause on their website at any time (Wounded Warrior Project).
As well as hosting this event, Alpha Phi Delta has written holiday cards for the veterans in order to lift their spirits and let them know that many people are grateful for their service.  Each event the fraternity holds donates 50% of the profits to the Wounded Warriors Project, according to Mentesana.
Friday's event brought people together to get their mind off of classes, while also appreciating all that the veterans do for us.
About the Writer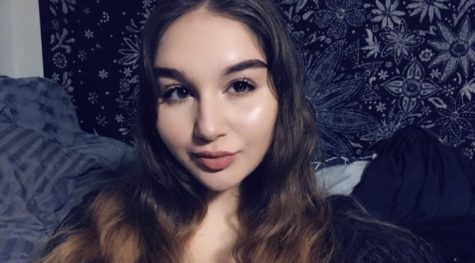 Jessica Iannace, Contributing Writer


I am a sophomore digital journalism major and a member of the Honors College. I have a passion for writing and have written for both newspapers such...