What You didn't know about Pace's Strict Attendance Policy
Hang on for a minute...we're trying to find some more stories you might like.
Each Pace student abides by the same attendance policy, regardless of outside variables and individual syllabus. However, additional classroom policies can be put in place by professors.
Even if students undergo circumstances which may require extended absences, they are encouraged to meet with their academic advisor to discuss the possibility of withdrawing from the course. Aside from individual arrangements that may be made between students and professors, the university offers no leniency in policy.
"I always tell [students] to have a discussion with their professor and have open communication with them," Family nurse practitioner from Pace's Health Center, Karen Martin, said. "Students are usually able to make arrangements if they cannot make it to class to make up that time."
Martin sees no extreme risk of ill students attending class unless there is an outbreak of something such as measles or mumps. Contagious diseases such as these would be considered more a public health crisis.
According to Pace's website, "students are required to maintain a minimum attendance rate of 85% in every English Language class in which they are enrolled." The number of classes students are permitted to miss varies depending on the course length. Technically, no additional absences will be tolerated.
Students often struggle with individual attendance policies and how they are interpreted by the professors. Freshman Olivia Hawkins experienced difficulties in this area during her required math course last semester. Hawkins, a digital cinema and filmmaking major, pulled "all-nighter" to study for one of only three assessments and accidentally slept through her 9 a.m. exam. She immediately reached out to her professor to explain her situation and he unsympathetically gave Hawkins a zero on the exam.
"I think he dealt with the situation incorrectly," Hawkins said. "I think it's an educational norm to give a student the opportunity to retake an assessment that they missed for a valid and he didn't think mine it was a valid reason."
Although Hawkins was able to pass the course, she ended the semester with a "low, unsatisfying grade."
For a fall/spring course that meets 28 times over a 14-week time span, students are allowed a maximum of four absences. For a seven-week course, students are only allowed two absences to meet the 85% attendance requirement. Absences are defined by missing class or being late to three classes by 5-30 minutes.
If students fail to meet this requirement, they risk being placed on attendance probation or attendance dismissal for the following term.

About the Writer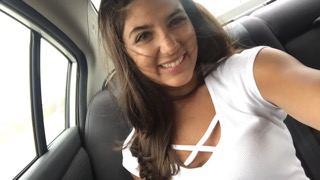 Christina Bubba, Feature Editor
I am a junior Digital Journalism major with a minor in Public Relations. On campus, I am Feature Editor of the Pace Chronicle, a part of the Cheerleading...