Let's Talk About Sex, Pace
Hang on for a minute...we're trying to find some more stories you might like.
Condoms, lube, dildos, and furry handcuffs filled the Kessel Student Center's Gottesman room last Wednesday. No, this was not for an adult film shoot, but rather for Pride at Pace's annual Sexology event.
Every year, this event is held to give students access to information about safe sex, resources they can use to get help on campus, safe spaces for students in town, and more. Organizations like Planned Parenthood, Pace F.I.R.E, Pace Women's Justice Center, Prideworks, The Loft, Pace Health Care Center and more tabled at the event to give students information about their services.
For students who visited every organization, they can enter a raffle where they could win a number of sex toys ranging from dildos to furry handcuffs and paddles. Many of the organizations gave away free condoms, lube, pins, bracelets, and stickers in addition to pamphlets and brochures with information.
Planned Parenthood representative Michelle Gjuraj was eager to speak to students and answer any questions they had.
"A lot of people are coming up and asking questions which is great," Gjuraj said. "It's important to educate people who are curious about the services we provide, or any health questions in general. It's important for people to hear about our products and the health services we provide for everyone. Even people who aren't sexually active can learn about how to be safe."
Planned Parenthood has recently received negative press, with many Republicans in office, including President Donald Trump, looking to defund the organization due to the abortion procedures they provide. However, Planned Parenthood provides more than just abortion procedures, with other affordable health services to both men and women, including cancer screenings, general health checkups, infertility services, STD testing, HIV services and much more.
"It's an honor to be able to be here and educate students. We try to make an impact on people on a small scale," Gjuraj said. "We give out free information and answer questions. We want to let people know that we'll always be there no matter what. We know we can be very impactful in people's lives."
First-year student Melanie Holman enjoyed seeing so many resources for students to visit during the event.
"I think it's smart that there's so many organizations here to learn about," Holman said. "I also like how it promotes safe sex and brings awareness to rape prevention and other things."

About the Contributor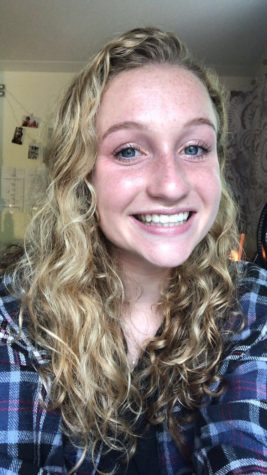 Alexis Nieman, Media Editor
Alexis is a junior Communications major at Pace. She's from Albany, NY and is a member of the women's lacrosse team. She enjoys watching Netflix, YouTube...