Sexual Assault Policies at Pace
Sexual assault is something that is often hidden in plain sight. You never know who has been affected by it. The boy you sit by in class, the girl who lives in your hall… it's something that a lot of people do not feel the need to talk about. And that's okay. It is, however, important to know the campus wide policies about sexual assault and harassment at Pace and what to do if you are in a situation and need help.
Arletha (Lisa) Miles is the Title IX Director and Affirmative Action Officer at Pace Pleasantville. Her main role is to be the sole investigator in sexual assault cases on campus. 
"Typically, by the time it gets to me, the student is aware of what they want to do in the process. They've likely gone to confidential resources to find out the options that are available to them," Miles said. "I am a non-confidential resource, which means I have to report allegations that come to me." 
Students who have experienced sexual assault or harassment have the choice to decide what to do next. In some cases, they may want to just talk to a confidential resource such as Pace  'Fight Ignorance and Rape with Education' (FIRE) peer education program, the Counseling Center, the Office of Sexual Assault Prevention and Education or University Health Care. If the student decides to move forward with their case, Miles will work to investigate claims outside of the police. 
"The first step is to reach out to the individual to understand why they came forward and we work to find a resolution to the issue," Miles said. "If the individual doesn't want to go through the formal process Pace offers measures to change the person's dorm room, change their classes, and anything else needed."
Pace University's Sex-Based Misconduct Policy and Procedure, which was updated in July of 2019, further explains how to begin the process for a student who would like. 
"Members of the University community who believe that they have been subjected to Sex-Based Misconduct are encouraged to report such incidents to the University and, where applicable, to local law enforcement. …Upon receiving a report, the University will respond promptly and fairly," Miles said. "When appropriate, the University will take steps to prevent future incidents and to ameliorate the effects of past incidents."
Miles believes that Pace does a lot to inform students of the process and prevention and that students should learn more on the topic of consent and bystander techniques.
It is important for any student to know how to help someone in need, whether it's a friend or evens someone random. Bystander intervention strategies are smart to know and will help anyone who needs it. Asking questions to someone who looks like they're in trouble, not leaving your friends who are incapacitated alone, and teaching your friends not to use crude or misogynistic language to other people. 
"Pace has done a lot of work to create an environment where people feel safe," Miles said. "We always want to understand what we're doing right and what needs improvement." 
About the Contributor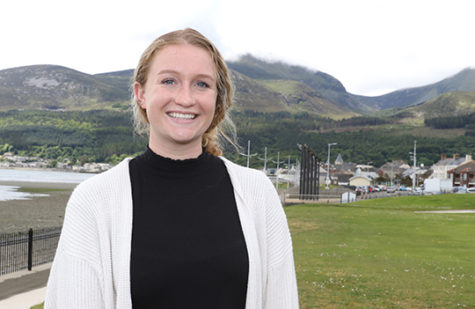 Alexis Nieman, Media Editor
Alexis is a junior Communications major and Public Relations minor. At Pace I am the News Editor for the Chronicle and a member of Entrance One PR club....