Pace's Green Initiative
Hang on for a minute...we're trying to find some more stories you might like.
Pace University is putting their academic teachings to practice by joining America's nationwide effort to eliminate un-recycled plastic.
An estimated 5.3-14 million tons of plastic ends up in the ocean every year according to National Geographic. It is statistics such as this that sparked the nationwide attention to the plastic crisis.
In June, Seattle became the first major city in the United States to ban plastic straws. Other cities, including Washington D.C. and New York City, are proposing bans. Major corporations such as Starbucks and American Airlines have also joined in.
'For a Strawless Ocean,' a movement working against plastic pollution, estimated that 71 percent of seabirds and 30 percent of turtles have plastic in their stomachs, which can increase mortality rates by 50 percent.
GreenPace Sustainability Committee is an organization run by University faculty that works with both Pace University campuses to find the best ways to be environmentally friendly.
On August 21, Pace Law School in White Plains issued a press release announcing their efforts to create a plastic free campus. They eliminated non-reusable water bottles, plastic straws, and disposable plates and cutlery.
The Pleasantville campus is not far behind, already eliminating the use of plastic water bottles for catering purposes and the use of plastic containers. This is a university-wide change, as the NYC campus put these same changes in effect.
"It is always very important to stay innovative with what's going on," senior director of campus dining and GreenPace committee member Kevin Henriquez said. "Especially ways to help the environment and the cause Pace is trying to push."
There are more environmental improvements to come, but even these small steps make a difference. The new all-recyclable food containers being used in the Kessel Student Center come from a new vendor and a push from students to have sections to keep their food from touching.
"I like my food separate and I like that it is good for the environment, since it is not much of a difference, why not?" junior Karina Gil said.
Becoming completely plastic-free is a long process and the elimination of plastic straws and water bottles may be in the future for Pace.
"I'm all for [getting rid of plastic straws]," senior Felix Camacho said. "It'll help with plastic pollution around the world and over time it will add up and create a difference."
So far, the Law School is the first and only Pace Campus to be completely plastic free.
"There is always room for improvements; we are always looking for ways," Henriquez said.
Many other colleges in the area also run by Chartwell Dining Services, including Sacred Heart, are implementing certain environmental changes on their campuses.

About the Writer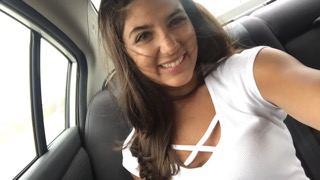 Christina Bubba, Feature Editor
I am a junior Digital Journalism major with a minor in Public Relations. On campus, I am Feature Editor of the Pace Chronicle, a part of the Cheerleading...