In the Holiday Spirit: SGA to host Assemblyman Tom Abinanti on Constitution Day
Hang on for a minute...we're trying to find some more stories you might like.
When individuals think of their favorite holiday, they probably think of Halloween, Christmas, or Thanksgiving. Constitution Day is not likely what comes to minds. This little-known holiday is celebrated on Sept. 17, the day that the Constitution was signed at the Constitutional Convention in Philadelphia in 1787.
This upcoming Monday the 17th, the Student Government Association (SGA) is inviting members of the Pace community to celebrate the holiday with them.
Colleges and universities are federally mandated to celebrate Constitution Day, and SGA will celebrate it by inviting assemblyman Tom Abinanti, who represents central Westchester County, to its Constitution Day event in the Kessel Multipurpose Room at 12:15 p.m. Abinanti will speak with students and help inform their discussions, which is expected to revolve around foreign policy and international affairs, with an emphasis on the intersection of these topics with the Constitution.
Assemblyman Abinanti was elected to represent New York's 92nd Assembly District in 2010. He is the chair of the Commission on Government Administration and member of the committees on health, judiciary, codes, election law, environmental conservation, and corporations, authorities, and commissions. Assemblyman Abinanti has previously taught courses on continuing legal education for Pace Law School in White Plains.
SGA President and senior Olivia Wint commented on the Constitution Day event.
"Students can benefit from this because we need to be more educated and aware of everything going on around us," Wint said. "I know that this is a big area of concern for many students, and I want all of us to be comfortable enough to sit down and talk about it. I just want students to come prepared to learn and also have their questions answered."
The event should provide students with an outlet to further inform themselves on the current state of our country's foreign policy and its connection to the Constitution.

About the Writer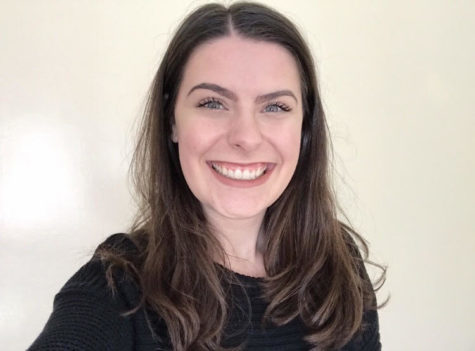 Callie Anderson, Contributing Writer
My name is Callie Anderson, and I am a first year Global Studies major with a concentration in political science. I enjoy covering news stories and connecting...