Faster request, Faster response: Pace implements SABER, a new Work Order System
Hang on for a minute...we're trying to find some more stories you might like.
Tired of waiting weeks on end for maintenance to respond to your work order request? Pace's new work order system, Systems Approach for Better Education Results (SABER), may be the solution to this nuisance.
Effective this month, and beginning with Elm Hall, the University is implementing this new computerized maintenance management system (CMMS). A work order is a maintenance request that can be made by any student, faculty, or staff member that is part of the Pace community. According to Aisha Moyla, the Director of Administration and Communications, requests can include concerns involving: leaks, shower clogs, light or power outages, window repairs, along with others.
The new system is only accessible for students who are residents of: Elm Hall, NYC at 182 Broadway, and the Elizabeth Haub School of Law (Gerber Glass building). However, it is set to be open for the entirety of Pace sometime in January 2019. As long as the plan goes accordingly, all students will have access to this new and improved system for the Spring semester.
"This system is designed to expedite and streamline work orders," Moyla said. "Students who experience a facilities related issue now have access to a mobile-friendly system where they can record the concern to be fixed and have it addressed promptly."
The previous work order system was built into the IT HelpDesk, which may have negatively contributed to the speed at which these requests were handled. The goal with SABER is for maintenance to be able to respond to work orders in a timelier fashion. The new system will also be able to analyze data to aid in the construction of preventable maintenance initiatives.
"The priority for students is their education and overall collegiate experience," Moyla said. "The facilities department aims to minimize the issues and be able to rapidly address the concerns that may occur in the most simplistic way possible for the students."
This user-friendly site does not take long to navigate and can be accessed on mobile devices. Requests can be made for "common facilities issues" along with an "Other" issues that is identified in an icon. On average, there are approximately 70 requests sent throughout all three Pace campuses. With a high number such as this, it is vital for the university to keep the technology up to date.
"Facilities [and Capital Projects department] aims at continuously enhancing and improving the operations and maintenance of the University's spaces," Moyla said.
A test site is in use by students of Elm Hall, and the previously states locations, to complete testing to ensure the effectiveness of the system. There was an information session, a professional staff training, a student staff training, and a student resident Town Hall meeting, all of which took place at the end of October.
When the system is up and running, students will have access to this system at facilitiesrequest.pace.edu and be able to login using their Pace credentials.

About the Writer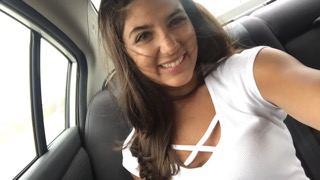 Christina Bubba, Feature Editor
I am a junior Digital Journalism major with a minor in Public Relations. On campus, I am Feature Editor of the Pace Chronicle, a part of the Cheerleading...