Despite Efforts; Female Enrollment in Seidenberg Remains Low
77 percent of Seidenberg students are males on Pace's Pleasantville campus, despite the fact the campus is 59.4 percent female, according to Pace's 2017 census report. This number is reflected in the female to male ratio in classes, as well as major related activities. 
Erika Manica, a junior transfer student, said that in some of her computer science classes she is the only female. Manica says that the gender disparity makes for a different rhythm in the class.
"I think there is a big difference," Manica said. "For example, in English class there are so many girls and they are always talking and trying to have a different relationship with each other and work together. In computer forensics class, it is a little bit different…You have to reach out and talk to them…"
Freshman Kylie Karsay shared a similar sentiment, stating it can often be intimidating to speak up. However, she said that everyone is supportive.
Karsay also had a unique experience at her freshman orientation session over the summer as a Seidenberg student.
"When they first said get into your groups, everyone got out there and I noticed my group, it's all guys, it's just me, I'm the only girl here… So throughout orientation whenever we would break off from our groups, the girls in their groups would just hang out, but I didn't have any girls in my group so all the guys would go find their guy friends," she said. "So I would go up into a random table and ask 'Hi, I don't have any girls in my group, can I just sit here?'"
Moreover, the two students added that they receive shocking reactions when they explain their major to others.
"Normally everyone's like 'oh' and 'interesting' as they get surprised and I don't think a lot of people really know what it means," she said. "I think it's an uncommon thing because everyone is like business."
Manica said that even she originally thought "that this was a job for a guy."
David Sachs, professor of Internet Technology, says that the lack of females interested in computer science starts at a young age.
"My impression is that two things happen that somewhere around the junior high school level: girls are not encouraged the way they should be encouraged to do more math and science," Sachs began. If they don't get encouragement earlier on, you can't be a senior in high school and go back and make it all up. 
Karsay says she was fortunate enough to get involved because of a unique program offered in her middle school, "In 8th grade i took a computer coding course and i thought it was really fun."
Although the statistics do not showcase this, the Seidenberg school is working hard and prioritizing getting women involved. Sachs said that four to five years ago, Pace created an initiative to help grow females in computer science by running a summer program, adding that he knows school is working hard to include young women.
"I know that everyone is aware of 'the issue' and I know that people are doing things to make a difference," Sachs said. "I think we recruit them to come and take care of them when they come here. It's an uphill battle, but we are trying."
Professor Mary Courtney explained that Pace sends students to the Grace Hopper conference, which is for women in computer science. In fact, a representative from the Grace Hopper conference came to Pace a few years back and talked to students. Students are able to apply for scholarships to  attend the conference without having to pay for travel and other expenses. Typically, students will attend early-on in their undergraduate degree. Courtney said she notices the students are more spirited when they come back from attending the conference.
Sachs also described a nation-wide organization called Girls who Code which is a non-profit organization that aims to improve the number of women in computer science and currently has over 90,000 females involved. This program offers pathways and support for women that are interested in pursuing the field.
Sachs encourages those who are interested in computer science to give it a try.
"I think it is a fantastic opportunity… I think the field is phenomenal and the job opportunities are great," he said. "I think that if there are women who are interested in math and science they ought to do it. We have good, bright women in the school and teaching in the school. So part of it is providing women with role models and showing that there are women in the field."
About the Writer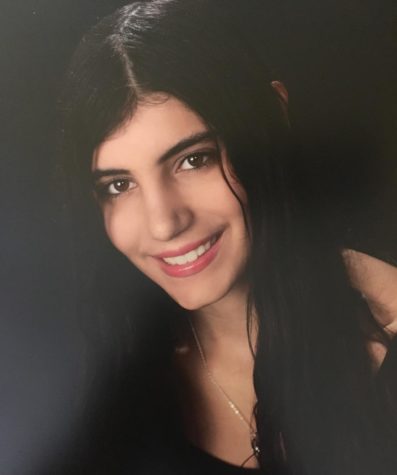 Katie Walsh, Managing Editor
Katherine (Katie) Walsh is a junior double major in digital journalism and public relations. In addition, she is attaining a minor in sports media and...