Midterm Elections: What Pace Students Care About
Hang on for a minute...we're trying to find some more stories you might like.
Every year, elections provide an opportunity for the average individual to choose who represents them and their values in the government.  On Nov. 6, the midterm election where voters across the country voted to fill various positions including state legislators, governors, senators, and representatives took place. 
Many Pace students were excited to participate in this election. Pace's Center for Community Action and Research (CCAR) organized a voter van to take students registered to vote with their on-campus address to their polling place. The voting van ran from 11 a.m. through 6 p.m and picked up students at Goldstein Fitness Center.
Later that evening, CCAR hosted an Election Night Results Watch in Gottesman so students had the opportunity to watch election results in real-time.
Even with the resources Pace offered students to help increase voter turnout, some students still struggled to make it to the polls.
"People still have to work on election day," said senior criminal justice major Timothy Martinez. "I still have to take classes on election day. It's a big problem."
Many of the issues concerning Americans on the national stage were also on students' minds.
"Most notably, healthcare, trans and LGBT rights, and immigration," said Connor Wills, a junior applied psychology major. "Everything that this midterm election is running on is affecting me and my peers in our daily lives. Specifically, healthcare, especially in the trans community as we already don't get enough coverage to function in our daily lives and especially for people that cannot afford privatized healthcare."
"Overall as a country I think healthcare is proving to be a big one," said first-year English major Connie Labat. "Me personally, for governor, I was looking at economically what makes the most sense for me."
On the national level, eyes were on the House of Representatives as Democrats hoped that a blue tide would give them the majority. There are still 10 contested House races, but Democrats have won enough seats to win a majority. A Democrat-controlled House will likely create tension with President Trump as their political goals often run contrary to each other.
In Westchester County and the lower Hudson Valley region overall, voters reelected Representative Nita Lowey. Because of her position within the Democratic Party, she will likely chair the House Appropriations Committee, which is often viewed as one of the most powerful committees in the House of Representatives because it is in charge of regulating government spending.
Republicans still maintain control of the Senate, but there are currently two races that have yet to be called.
New Yorkers reelected Senator Kirsten Gillibrand, a vocal critic of President Trump and a name that's been circling around the political realm as a possible Democratic candidate for president in the 2020 election.
Governor races were also in the spotlight this election season. Republicans hold the majority of governor positions with 26 while Democrats hold 23. Georgia's governor race is yet to be officially decided, though Republican candidate Brian Kemp is leading slightly Democratic candidate Stacey Abrams.
Last Tuesday, voters in New York state voted to reelect Governor Andrew Cuomo. Cuomo was running against Republican challenger Marc Molinaro, currently the Dutchess County Executive. Cuomo won 59 percent of the vote across the state and 66.5 percent of votes from Westchester County.
In the New York State Assembly, Assemblyman Tom Abinanti ran unopposed and will continue to represent the central Westchester County including Pleasantville. Abinanti is a common face at Pace from his multiple Constitution Day events and other campus appearances.
The New York State Senate was another focus for Democrats this election season as Republicans had a slim majority. Senator Terrence Murphy, who currently represents parts of Westchester, Putnam, and Dutchess counties, lost his reelection bid for the state Senate to Pete Harckham, a member of Governor Cuomo's administration and former Westchester County legislator. Throughout Murphy's time in the Senate, he has worked with Pace students, specifically on the Elephant Protection Act passed in 2017.
With a new Democrat-controlled Senate, Senator Andrea Stewart-Cousins is likely going to be the first female majority leader of the Senate. She represents much of southern Westchester County. Stewart-Cousins is a graduate of Pace, earning both her Bachelor of Science and Master of Public Administration degrees. She and other Senate Democrats will likely focus on abortion rights, marijuana legalization, and healthcare.
While some of these more local politicians seem closely linked to Pace, many students still feel like politicians do not put much effort into connecting with young people.
"I've never seen a commercial on TV geared toward young people. I think [politicians] could visit more college campuses and campaign to the younger people," said Labat.
"I think [politicians] are doing a really good job of not appealing to young people so much that I think it's actually going to get more people in younger generations to actually vote," Wills said.
Many Pace students value voting even if they do not think the people they are voting for pay much attention to young people.
"It's very important to me that people vote," said first year applied psychology major Krista Reilly. "It's your voice. If you want things to change, you need to vote."
"It's important to vote," said Wills. "Every vote counts, every vote means something. It's important to get out there and vote to make your voice heard."

About the Contributor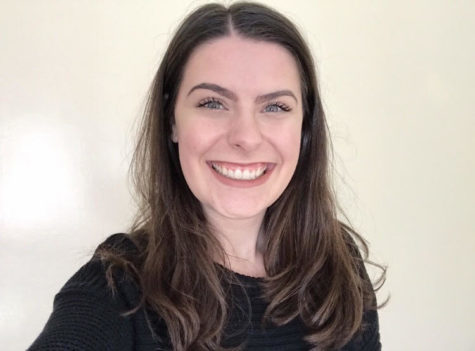 Callie Anderson, Contributing Writer
My name is Callie Anderson, and I am a first year Global Studies major with a concentration in political science. I enjoy covering news stories and connecting...