New Faculty-Led Study Abroad Trip Open to All Students, Freshmen Alike
Hang on for a minute...we're trying to find some more stories you might like.
A new faculty-led study abroad course is set to launch in the 2020 academic year. Math 102, or Mathematics for Life, taught by Professor Daniel Buffone, will not only study practical math methods but travel to Greece to apply them.
This is an entry-level math course that can be taken after Math 100 or through placement in the course. It is often a requirement for students who are studying in the humanities. For many students, this may be the sole math course they need to satisfy their math requirement.
This is not only the first time a math course was incorporated into a faculty-led study abroad trip, but anyone who needs to fulfill a math requirement is eligible to apply; this includes first-year students.
While in class, students will be taught about the usual math criteria: logic, algebra, geometry, financial management, counting, probability, and statistics. But after learning this material, the class will travel to Athens, Greece to apply these skills.
During this nine-day trip, the class will take two day trips; one to Delphi and one to the Greek Isles. They will also spend a lot of time in the city's cultural center: Stavros Niarchos. Students will be required to present twice while abroad and complete five projects. The projects will be based on chapters that students will study in class.
Through completion of the projects, the students will learn about Greek philosophers, take a cooking class, and travel throughout Greece. The class will visit Acropolis Hill and the National Museum of Contemporary Art, where they will find three pieces of artwork that they would like to write a reflective paper about. While at the Greek Isles, students will learn about the transit system and use probability to create travel plans. The last project will include going to Syntagma Square to emerge in the culture and observe trends. They will then use statistics to explain these trends.
Buffone is hoping to provide students with a sailing experience at the cultural center along with about two half days of downtime. He hopes that the trip will ensure that his students will be successful within mathematics outside of a school setting and in society.
"My biggest goal for this course in general if for students in non-quantitative subjects to understand quantitative reasoning that will develop in their lives and have the understanding and reasoning they will need to have a better life in general," Buffone said.
There are currently no student applicants, but a few faculty members who are interested in attending. Buffone and chair of the mathematics department, Dr. Lisa Fastenerg are the two faculty members currently set to attend the trip.

About the Writer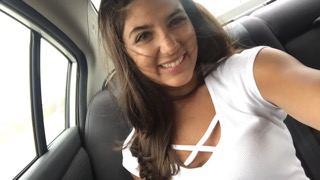 Christina Bubba, Feature Editor
I am a junior Digital Journalism major with a minor in Public Relations. On campus, I am Feature Editor of the Pace Chronicle, a part of the Cheerleading...