Pace Perk Down to One Oven
On Sunday, October 8th, a fire alarm forced Martin Hall residents to evacuate out of the building around 11 p.m. The cause of the fire alarm was due to excessive smoke coming from one of the ovens located in Pace Perk Cafe. There was no actual fire, but Perk had closed for the night due to the smoke and a burning smell and reopened the next day for business as usual. 
Pace Perk is had recently acquired two ovens to help with wait times. The oven that was smoking is out of commission for the time being, bringing the ovens in Perk back down to one. According to Dev Stafford, the chief operating officer at Pace Perk, there is no definitive time to when a new TurboChef oven will be operating, but they are in the process of purchasing one. 
"We have had maintenance performed on the ovens for minor issues a few times over the past couple semesters, but there were never any signs that the oven would break down in the unexpected manner that it did," Stafford said. "The broken oven was taken out of service immediately and a new replacement should be operable soon."
Only having one oven makes a longer waiting time for hot food especially on busy nights when there are many orders placed for food. There is a staff meeting coming up for all Perk employees to be informed about what they will do concerning the ovens and wait times. 
"Our staff has worked hard to stay as efficient as possible given the circumstances, and we appreciate the patience and loyalty our customers have shown over these past couple weeks," Stafford said.
About the Contributor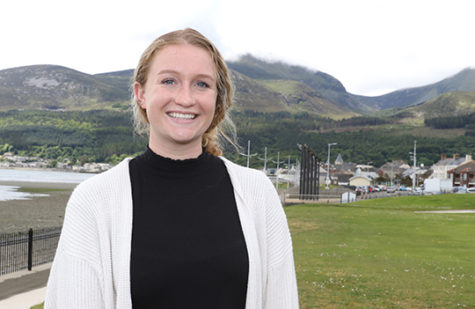 Alexis Nieman, Media Editor
Alexis is a junior Communications major and Public Relations minor. At Pace I am the News Editor for the Chronicle and a member of Entrance One PR club....