Pace Community sponsors families for those in-need
Since 2015, Pace University has partnered with Hope's Door during the holiday season to give back to the local community. Hope's Door is a local non-profit women's shelter for single women; women with children and women who have suffered from domestic abuse. During the holiday season, Hope's Door asks for those in the community to help out by sponsoring  a family. 
Sponsoring a family entails filling out a form where one indicates the type of family and how many children they want the family they are sponsoring to have. Once the form is filled out, Hope's Door will match each person with a family where they will receive a list conducted of approximately five items. Half of the list is based on needs, such as coats and the other half will be things the children want. The idea is that the sponsors will not get everything on the list, but will get two to three gifts with a combination of things that they need and want. 
Interim Dean Rachel Carpenter, is in charge of this program and brought it to the University after she had done the program at a previous school she had worked at.  As the years have gone by Carpenter has opened the sponsoring to more people on campus. At first, it started out as just staff and then opened up to student employees and has now made its way to where anyone can participate as a group or individual. 
The university has various students and organizations sign-up through orgsync and then Carpenter will send the information over to Hope's Door. The gifts will be dropped off at the Dean Suite, and the staff will load up the Pace Van to take the gifts over to the Hopes place. 
This year, the number of groups signed up to sponsor a family has already doubled since last year and registration is still open until Tuesday, November 12th. Last year, Pace had about 12 to 15 people or groups and so far, there are 36 different individuals and groups that are planning on sponsoring a family. Some of these groups and families are sponsoring multiple families, as well. 
In fact, Carpenter believes that there is a chance Hope's Door may run out of families, which she said was a "great problem to have."
The high response to this cause lead Dean Carpenter to recall a quote by Mister Roger:  "When I was a boy and I would see scary things in the news, my mother would say to me, 'look for the helpers. You will always find people who are helping.'" 
The will of people to give back to the community gives others hope that there is good in the world. 
"People are motivated to volunteer because they know that people have less than them and to have the ability to impact someone's life, even on a small scale," Carpenter said. 
Due to the high response, Carpenter has also reached out to a second organization called Family Services of Westchester, and they have already accepted 10 of the requests to sponsor a family. Carpenter believes their was a higher interest this year, due to the increased outreach, as well as getting the word out earlier. 
In addition, this volunteer project is a great way for people to get involved who don't always have the time to commit to something expensive on a consistent basis. 
Carpenter shared the importance of giving back to the community, not just during the holiday season, but at all times. 
"My hope is that no matter what the season is, people still find the joy in giving." 
About the Contributor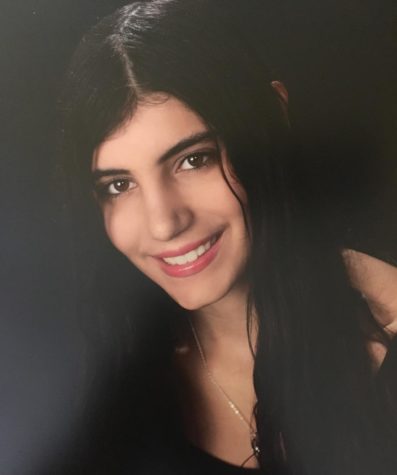 Katie Walsh, Managing Editor
Katherine (Katie) Walsh is a junior double major in digital journalism and public relations. In addition, she is attaining a minor in sports media and...