Another Fabulous Year of "Fabulosity"
What do six student drag performers and one fabulous Drag Queen equal? Pride at Pace's "Fabulosity," of course! This past Thursday, Gottesman was transformed into a high-energy showcase of drag, complete with a cat-walk, judges and all the colorful candy you could eat. 
The annual event showcased performances by students and three high-energy numbers by host Drag Queen, Tess Tickles. Tickles, donned with massive blond hair and sparkly silver boots, opened the show with her first number, "My Heart Will Go On." She engaged with the audience the entire night, walking throughout the crowd, pulling people onto the stage and helping Pride at Pace raise money for a local LGBT Community Center, The Loft. Proceeds from the raffle, which included Airpods and a Bluetooth speaker, also went to The Loft. 
Fabulosity became a staple event at Pace in recent years. Drag performances are an important part of the LGBTQ+ community. Drag queens like Marsha P. Johnson played a vital role in the Stonewall Uprising in 1969. This uprising by the LGBTQ+ community was in response to police raids against the Stonewall Inn in Greenwich Village. This event led to increased activism for the LGBTQ+ community as more activist groups were founded and pride parade marches began on the one year anniversary of the Stonewall Uprising.
"Drag is a large part of the LGBT community, having connections to LGBT history and the LGBT rights movement," said Tiffany Taylor, a sophomore nursing major and secretary of Pride at Pace. "Drag is not exclusive as it allows everyone, no matter what gender identity and sexuality, to perform in drag. It breaks social norms, giving everyone the ability to express themselves in the way that they want to."
Pride at Pace's president, Nicolle Lombardi, has performed at Fabulosity multiple times as her persona Thrust VanDyke.
"It essentially gives queer people the opportunity to fully express themselves exactly how they want to," said Lombardi. "It's an opportunity to go up on stage and portray a different persona. Maybe that persona is someone you'd like to be, but you don't get to be that during the day. It allows people to express themselves and show the world the person that they want to be. Or even just to have fun."
This year, Thrust VanDyke performed with Spicy Cocktail. Lombardi said that they planned a premise for their performance and a few specific parts to include. However, they did not practice. They just talked about their performance and were able to have it come together on stage.
"I just like drag because I can express myself and be a completely different persona on stage," said Lombardi. "I can hype the crowd up. I can be a drag king and nobody is going to judge me. Everyone is there for the positive happy performance and everyone is hype. I just love seeing the crowd get hype and see everyone get happy and excited to be there. It's my favorite thing looking out into the crowd and seeing everyone smiling and having fun and just embodying exactly what drag is."
Fabulosity is an important event for Pride at Pace because of the history of drag for the LGBTQ+ community and the opportunities it provides the Pace community to perform as whomever they would like to be in a safe space.
"It's a really important event that we put on," said Lombardi. "Pride at Pace really does take a lot of pride in Fabulosity. Every year it continues to grow and every year we accomplish showing the community that you can have fun. You can do drag and it doesn't matter who you are on a daily basis. You can perform in a drag show and be exactly who you want to be."
Performances ranged from collaborative duos, a magician and an assistant to two firey e-boys, to solo performances; all of whom drew loud screams and cheers from the energetic crowd. 
Junior Caitlin Kanaby, a.k.a "Miss Fortune", won first place and took home a prize of three hundred dollars. The runners-up were juniors Sam Roppola and Nicolle Lombardi: "Spicy Cocktail and Thrust Van Dyke," who took home a prize of one hundred dollars. 
Lombardi is proud of the work that Pride at Pace puts in every year to organize "Fabulosity".
"Every year we do the organizational process differently but in the end, it comes together as the same event," Lombardi said.  "We think this event is such a good-hearted, good feeling event; 'Fabulosity' is perfect the way it is. We love that everyone comes out for it, people participate in drag culture and raise money for a good cause. The only thing we would change for next year is to get more candy."
The last performer of the night was Suede Graham, the Coordinator for Student Development and Campus Activities. He was dressed as Beyoncé, matching the outfit from her 2018 Coachella performance, complete with a blond curly wig. He performed a medley of her most popular hits at Coachella and had the audience screaming and cheering the whole time- he even lost his wig during the routine. 
At the end of the night, "Fabulosity" has raised upwards of three hundred dollars for The Loft. 
"I'm so proud how far 'Fabulosity' has come, as someone who has been on the e-board since sophomore year, it has been amazing," Lombardi said. "We take so much pride in 'Fabulosity'. Our whole thing is sex-positivity, fluidity, body positivity, and pride. Anything in the LGBT and queer community we embody and show that everyone can flourish. We want to show everyone that the queer community is open to not only the people within the community but allies as well." 
About the Contributors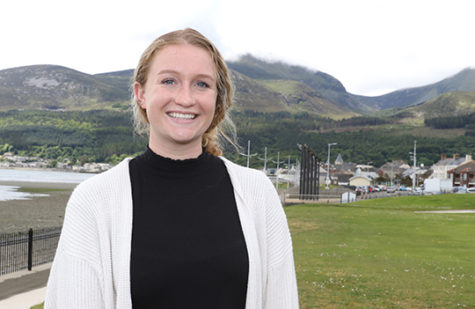 Alexis Nieman, Media Editor
Alexis is a junior Communications major and Public Relations minor. At Pace I am the News Editor for the Chronicle and a member of Entrance One PR club....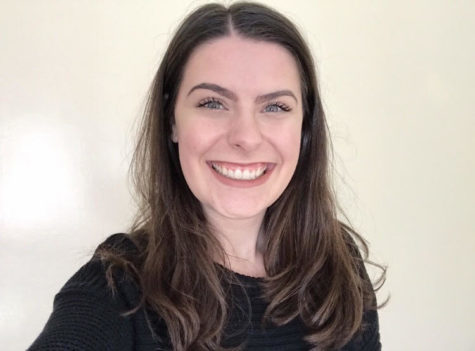 Callie Anderson, News Editor
My name is Callie Anderson, and I am a second year Global Studies major with a concentration in political science. I enjoy covering news stories and connecting...