November 22 Senate Meeting
To stay up to date with Pace by reading the highlights from the senate meeting last Friday:
Midnight breakfast is on Dec. 9th, starting at 10 p.m., and will have the Nick at Nite theme. 90s cartoons will be showing at the event.
The SGA book awards has three applicants so far, but are giving away four grants of $500 for textbook money.
Programming Board is hosting "Pizza Zoo," a large pizza party, on Dec. 6th, collaborating with renewable and sustainable energy company Battery Tour.
The end of semester reports for student organizations are due back on or before December 9th. Reports were emailed to the presidents of all campus organizations.
Campus holiday party from 3-5 p.m. on December 6, in Gottesman. Orgs can enter the window decorating or cookie competition.
School student ambassador Funding Proposal: Student ambassadors want 2.5 percent of funds from the total student activities fee, to provide food and other services at town hall meetings and other events that they choose to host. ​They requested $5500, $1100 for each ambassador. Proposal was almost unilaterally approved.
Willcox parties and how they can be improved were discussed.
BSU requested $3,400 for their Black Excellence Dinner in the spring. The request was approved.
About the Writer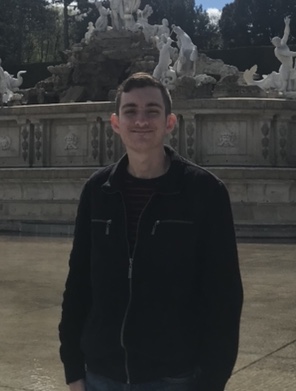 Stefano Ausenda, Contributing Editor
I'm Stefano Ausenda, a senior Digital Journalism major with a minor in Political Science, from Bermuda.  Ever since I can remember, I've had a passion...