Pace welcomes Transfer students through Transfer Tuesday's
For over ten years, Pace has implemented around 16 different Transfer Tuesdays throughout the year. These Transfer Tuesday's are held on both the New York City and the Pleasantville campus. 
Pace admits hundreds of students each semester as transfer students. In Spring 2019, the university enrolled 165 transfers among both campuses with 55 of those students being in Pleasantville. For Fall of 2019, the university had 359 transfers enrolled, with 128 of those students being in Pleasantville.
 The University Director of Transfer Enrollment, Nicole Salimbene, says these Transfer Tuesday's help to increase their welcomeness on the campus.
"I think it is really important that the community knows how focused Pace is on the transfer population," she said. "We really are committed to bringing students to campus… who have pursued other avenues." 
Furthermore, Salimbene said that the addition of transfer students to the Pace community increases the richness and diversity that exists within the campus. Transfer Tuesday was implemented to help make the application process easier and more accessible to students, according to Salimbene. 
During a Transfer Tuesday, the prospective students will be able to hold a one-on-one meeting with a transfer admissions counselor.  The student will provide the counselor with their academic transcripts, and their Pace University application. As long as a student has all of their documents with them, the counselor will be able to give them a decision on the spot. 
Salmbene says that the Transfer Tuesday helps to speed-up the process and makes the experience more personal. If a student accepts their offer, they may be able to be paired up with an advisor and register for classes on that day  depending on the time of year.
Currently, the counselors are not able to give a financial decision regarding merit scholarships on the spot, but Salimbene says that's a work in progress for the university. 
"That's an added benefit, that we are looking to provide. We have a new technology system that will allow us to do that," Salimbene explained. 
The hope is to have that benefit working within the next few weeks, but Salimbene says it will definitely be in place by January of 2020.        
Although the guidelines for the GPA needed to be admitted into Pace as a transfer student are clear, Salimbene says that students may benefit from attending a Transfer Tuesday to put a face to a name. Transfer students are not required to submit letters of recommendation or a college essay, so the added face-to face conversation can only benefit a student.     
She recommends that any student who has a story to tell, should be able to tell it during the one-on-one with a counselor. In addition, Salimbene says that although Pace does not require an interview during any admission process, she will always allow a student to have an interview if they feel that it will help their case.
The number of students who attend a Transfer Tuesday vary on the time of the year. However, last week the NYC campus held one and had nine students in attendance. The Pleasantville campus is holding their next Transfer Tuesday on November 26th, the day before Thanksgiving break.
Along with Transfer Tuesday, Pace also offers a Military Monday for veterans students. Once a semester on both the NYC and Pleasantville campus, veterans have the opportunity to submit their application and get a decision on the spot as well.  
Salimbene said the best thing a student can do for Transfer Tuesday is to come prepared with all their documents. 
"What I find most frustrating for students is when they come for Transfer Tuesday and they don't have all their materials and then they don't leave with a decision," Salimebene said. "So… it's great to have a conversation, but you know the real point is to come in and be able to hit the ground running." 
About the Writer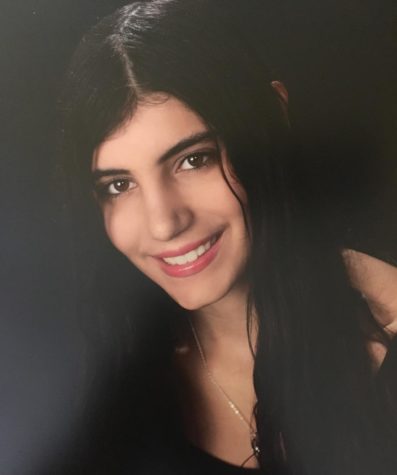 Katie Walsh, Managing Editor
Katherine (Katie) Walsh is a junior double major in digital journalism and public relations. In addition, she is attaining a minor in sports media and...