Save your quarters: Holiday parking took effect in Pleasantville
No need to scrounge for quarters and loose dollars while parking in town anymore, or at least until the end of December. The Village of Pleasantville's Board of Trustees agreed in late November to continue the tradition of suspending parking meter fee's throughout the town. 
The tradition, which began this year on December 1, will continue until December 26. The dark green covers that are placed on the meters read: "Happy Holidays, Free Parking, Time Limit Still In Effect." Time limits are still in effect to ensure the turnover of cars that can park there. The time limits can be found on street signs.
All twelve-hour meters, such as the ones outside of the Pleasantville Diner and Starbucks, must be fed. As usual, on Sundays and after 6 p.m. and before 8 a.m., people are free to park anywhere they would like without paying fees, such as the parking lot in front of the train station on Memorial Plaza. 
The suspension of the parking meter fees is to encourage people to shop at local stores around Pleasantville during the holiday season. 
"I remember seeing the covered parking meters my first year here at Pace during the holidays," junior Emiliana Hokr said. "I thought it was so cute how it was a little gift from the town."
Another winter parking rule that began December 1 is the prohibition of overnight parking. According to the Village code:
"No vehicle shall be parked for a period longer than 1/2 hour on any street or highway in the Village at any time between the hours of 1:00 a.m. and 7:00 a.m. from the first day of December to the first day of April of the following year."
This rule goes into effect during the winter so that it is possible for snowplows to remove snow and ice on the streets. 
Additionally, you are now able to park in the Memorial Plaza parking lot on Saturdays once more. The Pleasantville Farmer's Market has officially moved inside the gymnasium at Pleasantville High School for the winter months. 
Take advantage of this helpful tradition, head into town and enjoy some free parking while you shop and eat around the Village. 
About the Writer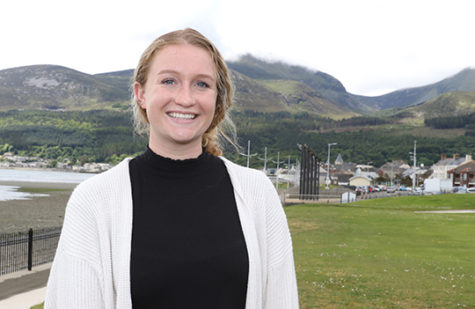 Alexis Nieman, Media Editor
Alexis is a junior Communications major and Public Relations minor. At Pace I am the News Editor for the Chronicle and a member of Entrance One PR club....