Pace launches opportunity for prospective students to become "A Setter for a day"
Prospective students get the opportunity to experientially live through the Setter experience, before submitting a yes to admissions. 
Setter for a Day is a new initiative program at Pace, where admitted students get the opportunity to spend a day on campus. Through this program they will follow around a current student, attend a college class, eat lunch in Kessel and have the opportunity to meet with an advisor or the financial aid office. 
Welcome Center manager John Ewen said that this program will allow potential students to have the opportunity to get what they want out of their day and see all of what Pace has to offer.
This program will also allow students to grasp a full understanding of how the statistical information that is presented during informational sessions actually is functional in class. Ewen emphasized that prospective students would gain an understanding of the small class sizes and student to faculty ratio on campus. In addition, they will be able to see the professor-student dynamics that are present in a small class size scenario. 
Each school within the university is tackling the pairing of prospective students with current setters.
"Any one of our tour guides that are available at that time will help escort students or will go out to lunch in Kessel with them and answer questions," Ewen said. " Some of the other departments, like the School of Education, are matching students up with their current education students." 
In addition, there have been Org Sync blasts sent out to keep recruiting students to join the aspire program that is run out of the welcome center. The ASPIRE program is an acronym for Alumni, Students and Professors Influencing Recruitment and Enrollment. Those who are members of ASPIRE will volunteer at recruitment events for the university. Furthermore, ASPIRE allows students to gain experience with the Welcome Center and gain exposure to what tour guides on campus do. Ewen says the goal is to continue to increase the number of students involved in ASPIRE as they eventually may become tour guides for the welcome center. These students are also eligible to volunteer to potentially lead a setter for a day.
The program will be taking place during certain waves over the course of the semester. The first wave went from Feb. 18 to Feb. 21. The second wave will take place from March 25 to April 17. 
The first wave had a few registered admitted students signed up and the response to the new initiative was positive. Ewen reported that the program was off to a good start and really allowed students to determine whether they see Pace as the best fit for them. 
"Students who were involved seemed to enjoy having the opportunity to sit in a class," Ewen said. "I had personally brought one of the students over to the School of Education for their appointment . . . and they were saying that this is a really unique opportunity that other schools they are looking at aren't providing."
The Setter for a Day program has been in the works for a while but has officially launched this year in conjunction with PaceBound to offer a dual in-depth experience for potential setters.
About the Contributor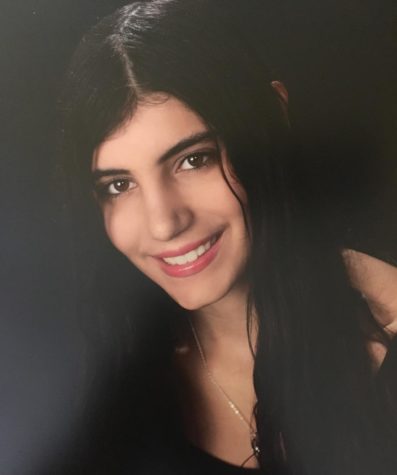 Katie Walsh, Managing Editor
Katherine (Katie) Walsh is a junior double major in digital journalism and public relations. In addition, she is attaining a minor in sports media and...