Community College Credits at Pace
It is not uncommon for students to enter their freshman year of college with credits from dual enrollment, Advanced Placement (AP) exams or a summer course. It is also not uncommon for students to continue taking a class or two during breaks like winter intersession or summer.
Many students take summer and winter classes out of necessity; as a way to finish their core curriculum and graduate on time. The one big hindrance to these extra classes is financial costs.
A three-credit summer course at Pace is $3,000 dollars and financial aid typically does not cover it. This leaves many students to go elsewhere to take these courses and the cheapest option available is typically a community college. 
Community Colleges are convenient and are known for having a vast majority of general core curriculum courses. This is essential because many students want to finish their core as fast as they can, so they can invest more time in their interests, passions, and major courses at their college.   
Pace will only accept Community College credit when one has a freshman or sophomore level status. However, once one finishes their sophomore year, the university will not accept the credit. They do this because a community college is technically only a two-year school.
Most students have no interest in taking a 300 or 400 level course at a different school, but they do want to finish their basic language or sociology course, so they can graduate.  Also, most community colleges do not offer 300 or 400 level courses.
Furthermore, Pace and other universities are on a campaign for a four-year path. Taking summer classes may be the only way for students to finish graduating in four years, as well as taking some financial stress off the students.  Thus, allowing community college credit beyond the sophomore level designation will help students realize the four-year path. 
An important part of college is the extracurricular activities one involves themselves in, whether it is clubs and organizations, working part-time or completing community service projects. If one is taking an overload of classes each semester, they will not have the time, desire or energy to keep up with other activities that they find fulfilling and that play a large role in one's personal development, as well as becoming a well-rounded individual.
If a student decided to take over 18 credits in one semester, they have to pay an extra $1,000 per credit they take beyond 18 credits, creating a financial strain. 
Many of the same professors at Pace, in particular, also teach or have taught at Westchester Community College (WCC). Students are still able to get a great education at a community college during the breaks for less cost and are not missing out on the four-year school experience, since that is where they attend during the fall and spring semesters.  Some community colleges provide course offerings during these breaks that Pace is unable to offer.
 In addition, Pace recently signed an agreement with WCC, allowing students to transfer into the university with junior status standing in certain areas. Students in twelve programs will have guaranteed acceptance into Pace with a minimum GPA of 2.5. The transferred students will be able to get their core curriculum and general education waived. 
Since Pace is already working with WCC, it only makes sense to allow students to transfer credits from the school at any point in their Pace career. 
This would allow students to have less of a financial burden when they graduate and take the pressure off of students to take the maximum number of credits each semester, in order to save money and finish their degree in four years.
About the Writer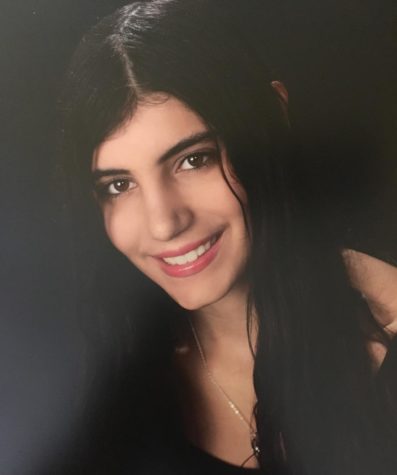 Katie Walsh, Managing Editor
Katherine (Katie) Walsh is a junior double major in digital journalism and public relations. In addition, she is attaining a minor in sports media and...