How the Class Registration Process Could be Improved for Students
Whether you are a freshmen who registered for the first time or a seasoned senior trying to squeeze in your last few credits to graduate, it is no secret that the class registration period is one of the most stressful times of the entire semester. And this semester was no different.
This semester, registration for spring semester classes began on Monday, November 18 and lasted throughout the duration of the week. There are may different factors that determine when students are allowed to register, including the amount of credits already completed, their academic standing, and whether or not they are enrolled in the Honors College or the CAP program, to name a few. Due to this, a lot of seniors get to register before underclassmen do.
In my opinion, that is the way that is should be. Registration priority should not be something that is given right away, but something that should be earned from time and hard work. However, from my observations, some seniors got to register sometimes 24 hours before other seniors who were just a few credits behind them did. Even a lot of underclassmen, sophomores and juniors, got to register before some seniors did. Due to this, a lot of seniors had to fight to get into some of the classes that they needed before they closed.
Some classes with the same attribution had different conditions for registration. For example, the two writing-enhanced courses offered by Pace's MCVA department during the spring semester are the Making of a Motion Picture (MCA 220) and Story Idea Development (MCA 276). When students tried to register for the four-credit MCA 220, it required approval from their academic advisor. Because of that, MCA 276 filled up and closed a lot quicker than MCA 220 did. In fact, by Wednesday, November 20th, MCA 276 had two seats left, while MCA 220 had 19.
Even though senior at Pace Courtney Rhodes got into all of the classes that he wanted and needed to for the spring, he found it a little difficult determining which classes had which attribution (i.e. writing-enhanced, Civic Engagement, etc.) "[Banner] schedule planner and Schedule Explorer [sometimes] do not get the same information when filtering for certain courses," he said.
Rhodes feels that the registration process could be better improved if the two methods of finding classes, Banner and Schedule Explorer, were combined, so that "[students] have a better insight as to what [they] can take to fulfill requirements."
Degree Works, a web-based academic advising tool that outlines particular program requirements for students, faculty, and staff. According to Pace's website, the system is available to only a "select undergraduate student population."
"What would be even better [for students]," Rhodes said, "is if [Banner and Schedule Explorer] integrated with Degree Works and showed which classes you can take to fulfill the requirements like they do for core classes, but maybe make [the options] a drop-down menu."
About the Writer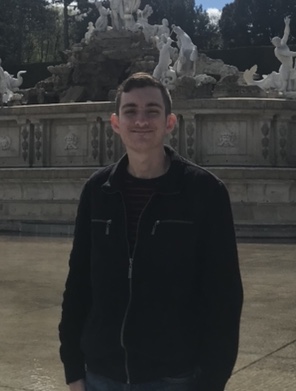 Stefano Ausenda, Contributing Editor
I'm Stefano Ausenda, a senior Digital Journalism major with a minor in Political Science, from Bermuda.  Ever since I can remember, I've had a passion...