Starbucks on campus not open during finals week
It is no secret one of the hottest spots on campus before class times is the Alumni Hall kiosk Starbucks. During common hour and prior to popular class times, it is not unusual for the line to come out to the Alumni Hall lobby. 
The last few weeks of a college students semester is filled with projects, essays, exams, studying and more likely than not, an extra dose of caffeine. Most college students will not receive the adequate amount of sleep needed and tend to rely on caffeine to help get through the various tasks for the day. Furthermore, people find comfort in drinking coffee, tea or other warm drinks and thus is helpful during the stressful time of finals. 
Since the Starbucks is closed during this essential time of year, many students take time out of their day to take a trip into downtown Pleasantville to get their drinks from Starbucks or Dunkin' in town. Eventually, these extra expenses add up for students and are in inconvenience into their busy schedules. It also causes the Alumni Hall Starbucks to lose money from those students, staff and faculty who were paying cash and not utilizing their meal plans in the last few weeks of the semester. 
Starbucks is also a prime spot for students to grab quick snacks and meals on their way to class rather than going to Kessel. 
Starbucks has a variety of quick on-the-go options such as pre-made wraps, sandwiches and salads. Moreover, they have a variety of muffins, bagels and croissants, as well as house fresh fruit, yogurt, juice and water bottles. 
During the last week of classes, the Kessel cafe also has very limited options because they are trying to avoid stocking up on food. For the students who remain on campus until the last day, they really only have a few options for on campus dining. This is why it is even more important for the Starbucks to remain open; it provides another option. It is rare for any baked goods to be left in the Starbucks at the end of the day. Most likely, the food would not go to waste and students would have more on-campus food options that take their meal plan to help fuel the last-minute studying sessions. 
In essence, despite its high popularity among campus and the extra need for caffeine during finals, the Starbucks on campus remains closed during the last week of the semester. 
This is an inconvenience to students who do not necessarily have the desire to make their own cup of coffee, or the time or money to go downtown to grab their daily dose of caffeine. Furthermore, it decreases students options for food. 
About the Photographer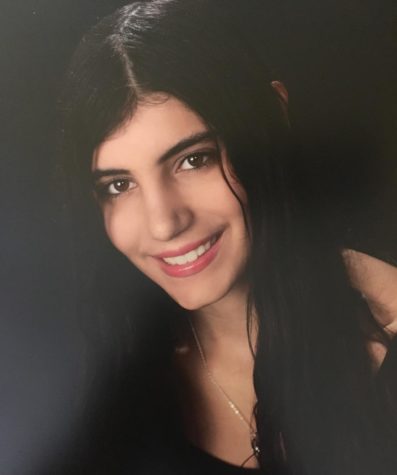 Katie Walsh, Managing Editor
Katherine (Katie) Walsh is a junior double major in digital journalism and public relations. In addition, she is attaining a minor in sports media and...