New RD Kendall Rousseau and her Infectious Smile looks to Make an Impact at Pace
Residence Director Kendall Rousseau's bubbly personality is bright enough to melt the icy, frigid temperatures of the polar vortex. Her infectious smile and positive energy will likely be one students look forward to seeing after a gloomy day.
Rousseau, who works in Elm Hall, is one of two new residence directors that Pace welcomed into the community over the winter break.
Rousseau, previously an RD  at SUNY Delhi, chose to come to Pace because of the opportunities and experiences the university provides. 
"During my job search, one of the things that stood out to me was Pace's mission "Opportunitas" and it really sets students up for success and teaches skills for the future," Rousseau said. 
As an undergraduate student at Penn State Berks, Rousseau was a residence assistant. Through these experiences, she decided to go to graduate school and start her career as a residence director. Rousseau pursued her Masters degree in educational leadership with a concentration in college student affairs at Bloomsburg University of Pennsylvania.
Now, as a residence director, her favorite part of the job is working with the resident assistant staff.
"Being able to work with students with different personality styles and leadership styles and seeing how they all come together as a team," Rousseau said.
Her personality itself helps with the ability to work closely with students of all kinds.  Rousseau describes herself as someone who can see the positive in every situation and the good in every person. With these traits, she plans on providing her students with anything they need during their time at Pace to help enhance their college experience.
Rousseau has one quote that she keeps in the back of her mind at all time and hopes to pass forward to her students.
"'Work Smarter, not Harder,'  is always something my friends used to tell me in college," said Rousseau. "I'm somebody who used to stress myself out in college versus just compiling it all together and working it all together."
Residence Life preaches the idea of, "work hard, play hard" to promote a balance between education, enjoyment and celebration of one's accomplishments. Within her new position, Rousseau says she's working on finding the balance between work and home life to make sure she isn't taking her work life home. Despite that, Rousseau is pleased with the transition.
"My adjustment has been really great. Everyone in residence life and housing has been fantastic," she added. "People outside the department have been welcoming me with open arms." 
While students are planning their semester and career goals, Rousseau has a goal of her own: taking part in one of her favorite hobbies.
" I used to read all the time, but with school it got hard to balance reading for school and reading for fun."  
Rousseau, who also enjoys shopping and spending valuable time with her closed ones, is eager to see where this new opportunity takes her. 
"I'm really excited to be here and be a part of the Pace community…and see how I can contribute to the Pace community," she said.       
About the Photographer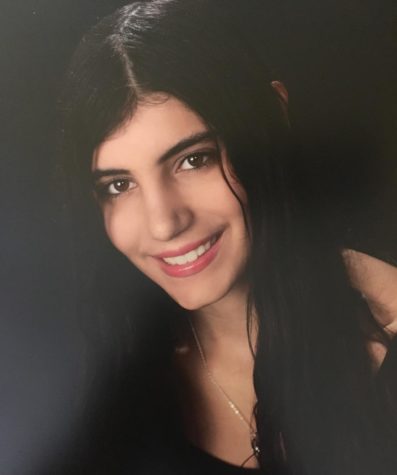 Katie Walsh, Managing Editor
Katherine (Katie) Walsh is a junior double major in digital journalism and public relations. In addition, she is attaining a minor in sports media and...