Three Years, Three Schools: Pace is Third Time's the Charm for Junior Kaitlyn Talenti
Hang on for a minute...we're trying to find some more stories you might like.
Junior Kaitlyn Talenti finally settled on being a Pace Setter after three years of school hopping. As a communications major, Talenti quickly found her place at Pace and enrolled in the strenuous and selective Producing a Documentary course in her second semester.
Talenti transferred to Pace in fall 2018 after receiving the transfer incentive award, and is here to stay. Her college career began at Johnson and Wales in Rhode Island; but unhappy with her time there and unsure of what to study, she came back to New York. She attended Westchester Community College for two years, where she was involved in the campus' newspaper.
"I commuted to school, so it almost felt like a job where I would go and come home when I was done for the day," Talenti said. "College is much more than that and I really didn't get to feel the college experience until coming here to Pace."
Drawn to Pace because of the opportunities she saw it had to offer, Talenti immediately began searching for ways to get involved once on campus. She stumbled across the documentary course while researching ways to get involved on campus and with different programs; she instantly knew she wanted to enroll.
The Producing the Documentary class is only open to students in the Media Communications and Visual Arts program. It is broken up into three parts: pre-production, production, and post-production. Production takes place for a week over spring break, where the class gets to travel to the focal point of the documentary.
This year, the documentary will be a human interest piece on the volcanic eruptions that happened in Hawaii in 2018. Hawaii was such a sought after location that there was a waiting list to get into the program. After meeting with the course's professor, Dr. Maria Lusky, one-on-one and making her case as to why she would be valuable to the team, Talenti was one of the fortunate students to get accepted.
"The idea of reporting on a story that was completely getting overlooked by the media here, when Hawaii is a part of the United States, was something that really interested me," Talenti said.
Coming down from the first week of post-production, Talenti has nothing but positive things to say about her time on the Big Island and everything she learned thus far in the process.
"I learned so much," she said. "From the optics of pre-production—which consists of extensive research, planning, and preparation—to the actual production itself which was interviewing, filming, photographing, and documenting our time in Hawaii. To now post-production, which we just have entered, consisting of transcriptions and piecing our story together."
The premiere of the documentary is May 7 at the Jacob Burns Film Center in Pleasantville and Talenti is optimistic about the final product.
"I really think we are going to tell an amazing story of the Hawaiian people and their culture," she said. "Especially the devastation of Kilauea and how it is still effecting them today."
Ecstatic about the experience she has under her belt, Talenti hopes this course will propel her into the journalism field post-graduation. She hopes to travel and make a career in photojournalism in the future. Presently, Talenti still has several weeks of hard work in post-production before the documentary: Living on the Edge of Paradise is released.

About the Contributor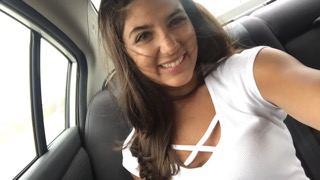 Christina Bubba, Feature Editor
I am a junior Digital Journalism major with a minor in Public Relations. On campus, I am Feature Editor of the Pace Chronicle, a part of the Cheerleading...