Feeding Westchester Hosted Third Annual Miles for Meals 5K Walk and Run on Campus
Three years ago, one of the biggest charities in Westchester County, Feeding Westchester, wanted to create another fundraising event in addition to their Spring Gala and their Evening in Good taste event. They wanted an event that would raise money in a unique way and could bring the entire Westchester community together, thus 5K Miles for Meals Walk and Run was born.
On Sunday, September 22nd, the charity hosted the annual walk and run once again at Pace University's Pleasantville campus. Hundreds of people from all throughout the county came out to participate, or just show their support for the charity.
If supporters chose not to walk or run, there was still a lot of things for them to do there. Some local companies were serving breakfast or advertising their products or services, including mini-golf, a bean bag toss, a giant bounce-castle for the kids, and a D.J. and emcee who kept the crowd pumped and excited for the main event.
The last thing the participants did before the event actually began was warm up. The warm-up was led by Feeding Westchester President and CEO Leslie Gordon, who also gave a pre-run speech, thanking all the participants and supporters for coming out.
Since some little kids wouldn't have wanted to complete the entire 5K, there was a separate, shorter route for children under age 8. They only had to walk or run three complete laps around Choate Pond, and once they were finished all of them received a participatory ribbon.
Directly, after the last child finished the route, participants started prepping for the longer, 5K one, with volunteers instructing the runners to step to the front, walkers are in the middle, and people walking with dogs or strollers at the very back.
All throughout the route, Pace students and staff were cheering participants on, holding up signs that read "you got this," and "keep going."
According to Gordon, it's that very thing; Pace's staff, students, and overall community feel that makes this event so successful and enjoyed by so many every year.
"Pace University really shows up and shows out for this event," Gordon said. "We've got all walks of life from Pace's college campus community who support [this event], and we certainly couldn't make any of this happen without [Pace]."
"Pace has been such a great partner," she added. "Not only at events like this one, but also in support of ensuring that students and faculty on campus get access to good and nutritious food."
According to Gordon, Feeding Westchester is expecting to garner $80,000 from this event.
If you're interested in volunteering at Feeding Westchester or just want to learn more about the organization, you can visit their website at www.feedingwestchester.org.
About the Contributor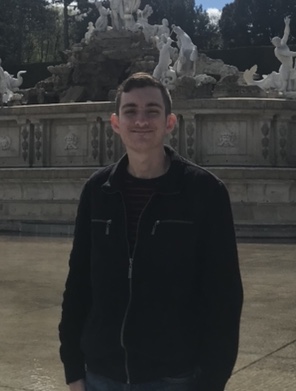 Stefano Ausenda, Contributing Editor
I'm Stefano Ausenda, a senior Digital Journalism major with a minor in Political Science, from Bermuda.  Ever since I can remember, I've had a passion...