No More 'Next Season': Women's Lacrosse Ready to Win Now
Kwadar Ray, Managing Editor
April 29, 2018|52 Views
Hang on for a minute...we're trying to find some more stories you might like.
In previous seasons, women's lacrosse players knew they had one more year. There was always one more year to improve, break records, win playoff games and exceed expectations.
However, there was no more "one more year" this season for the 12 seniors on the roster. The seniors, and the rest of the team, knew they had to make this year the best they could–and they did.
After scoring a program record 26 goals against Franklin Pierce in Saturday's Senior Day game, the Setters have now won an impressive 13 games this season–the most in the program's history.
"I'm really happy with the way our season has gone," first-year Head coach Tricia Molfetta said. "I think we have hit our stride at the right time and playing in sync at the right time, so I'm really excited for the postseason."
This feat is especially notable for the 2018 senior class, considering most of them have been on the team since the start of the program in 2015 and has seen the team increase its win total each year.
"I think it's a huge accomplishment," senior Amanda Perez said. "I remember freshman year, there were no expectations for us. People didn't think we'd be that good and now four years later, we're ranked 14th in the nation and tied for third in the NE-10. I think it's just unbelievable and it feels amazing."
The Setters' mentality has been to go "all-in" this season, an approach that fits nicely with the system Molfetta brought in this year, along with the new 90-second shot clock rule in college lacrosse.
"I think the system I like to rely on is a little more high risk, high reward, especially with the new rules in lacrosse," Molfetta said. "The 90-second shot clocks made the game much faster and a big thing we focused on in the preseason was conditioning because we knew we would last late into the lacrosse season and I wanted to be sure we had the legs and speed to do so."
The 2018 season not only brought in a new coach and system for the Setters, but also the programs first-ever win against a top 5 ranked team, which they did against LIU Post, one of the most formidable programs in the nation.
After being down three goals, the Setters came back and pulled off the upset against the then-ranked No.2 team in Division-II.
"Against LIU, we were down three goals and in the past when we've been down, we haven't always been able to catch up and then it'd go down hill after that," Perez said.  "But then, we were able to win and after the LIU game, things shifted and we thought we could definitely go far because if we're able to come back against them, we can come back against any team."
If there was one criticism that can be held against the women's lacrosse program, it would be the lack of postseason success. The team has made the NE-10 tournament the previous two seasons, but have not won a single game.
However, the resiliency the team showed against LIU, along with a new attack approach and the large senior class, is what Perez believes will aid them when the postseason arrives.
"We have never been able to come back from a game we've been losing but this year we've been really able to emphasize on being able to come back," Perez said. "With the new system, we have so many different attacking plays, so for a lot of teams, it will be hard to scout all the different attack plays we have. I think having a large senior group will be big because there is no next year, so I feel like we are going to be playing a bit desperately and making the most out of the next few games we have."
The Setters enter the postseason with a single purpose: Win its first NE-10 tournament game and attempt to win it all.
That goal will be more achievable now than ever because the Setters will open the postseason at home–where they are 9-0 this season–against Bentley in the program's first-ever home playoff game.
"I think something about being at Pace, being in our locker room to be ready and the feeling that you have fans and your support system and your own trainers goes a long way," Molfetta said. "So I don't think it's a coincidence that we are so successful at home."
Molfetta and the team broke down the season in compartments before the year began: preseason, early non-conference games, March and April conference games and postseason. In the beginning of each compartment, the Setters have the mentality that it is a new season, a strategy they hope will lead to success in the NE-10 tournament.
"I think going in and having that same mentality that it's a new season and we're 0-0 is really important because in the postseason, anyone can beat anyone on any given day and I really do believe that," Molfetta said. "I think we have to come out really prepared and playing the best lacrosse we can."
The Setters will take on No. 19 Bentley this Wednesday night at Pace Stadium in the opening NE-10 tournament game.

About the Writer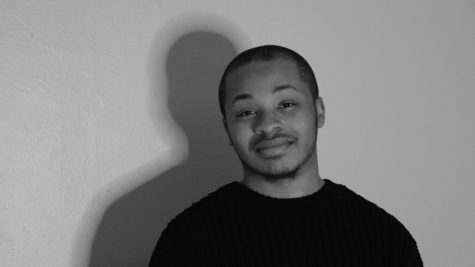 Kwadar Ray, Managing Editor
My name is Kwadar Ray and I am a senior digital journalism major at Pace. Since I was 13, I knew I wanted to, and ultimately had to, work in the media...