Pace Athletics Celebrates its International Athletes
The Pace Athletic Department held a banquet for its international athletes on Friday afternoon at the Goldstein Fitness Center to celebrate diversity and the importance of inclusion in sports.
Athletic Director Mark Brown, who said this is the first banquet they have ever done specifically for international students, discussed the importance of celebrating the multicultural student-athletes and letting them know they are appreciated.
"Are we supporting them as well as we should be?" Brown said. "It's daunting for some of these people from halfway around the globe to go to school here and we feel that we do a tremendous job supporting our students."
"Because of the distance that they come, we wanted to have a welcome back reception and introduce them to some key people on campus so that they have resources and they feel supported and appreciated," Brown continued.
Grace Henderson, a freshman from Australia, and Lieke Van Nieuwenhuizen, a sophomore hailing from the Netherlands, both play field hockey for Pace and agree that they chose the right place for them.
Henderson, who found Pace through a recruiting company based in Australia, stated the college culture is so different.
"Because we don't do SAT's, [the recruiting company] helps get all of the requirements straightened out," she said.  
Lieke admitted that even though her team was supportive, it was difficult transitioning from Dutch to English terminology on the field.
"Last year there were 24 other girls who showed me around, but at first I was just struggling with the language on the field," Van Nieuwenhuizen, who played all 19 games last season, said. "I saw something and wanted to talk to my teammate, but I didn't know how."
After communicating this issue with her coach, she was able to learn new words quickly, and the Dutch midfielder now has an integral role in the Field Hockey team, and is one of the reasons the Setters currently sit at 2-0.
Diversity and inclusion is evidently important to Pace faculty and staff. Despite possible language and cultural barriers, all teammates, whether they're from Tokyo, Spain, Canada, Puerto Rico, or anywhere in-between, agree that one thing that will always translate – the sport itself.
About the Writer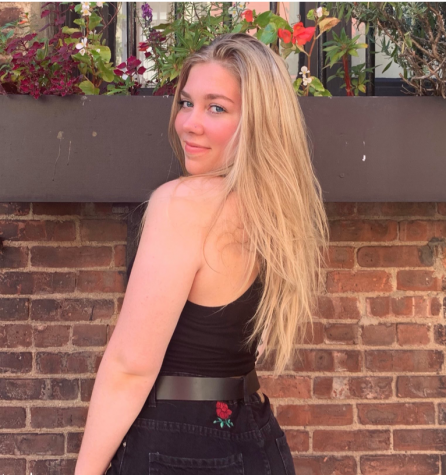 Sequoia Cumming, Editor In Chief
Sequoia Cumming is an honors-level sophomore studying for a major in Digital Journalism and a minor in Sports Broadcasting. While starting as a contributing...