Oscar 2013: Split Predictions Suggest Anything Might Happen
In the past few years the Oscars have attempted to reach out to younger audiences but have mostly disappointed rather than appeal to their interests. In 2008 when No Country for Old Men won, the Oscars saw record lows for number of people watching and television ratings. Since then they've tried younger hosts, more nominees and other gimmicks but they haven't quite caught on. Last year turned off many younger demographics with an award show that was defined by how old it felt. An old host, older actors winning every category and the best picture was a nod to older film. With all these factors taking place, this year's Oscars could go in many directions. Despite the expected eclectic awards, Derek Kademian and Arthur Augustyn are two film buffs who did their best to predict who will be awarded the golden statues:
Best Picture:
Arthur Says…
Should win: Life of Pi. Will win: Life of Pi.
This year's Oscars are strange for me because although I liked a lot of movies in 2012, none of them made it to the Best Picture list (Looper, The Sessions). When it comes to predicting what the Academy will decide versus what audiences' expectations are, I'm adopting a very objective approach based on trends from previous years and just what's popular these days. This year is especially strange because the Best Picture award is almost always shared with the Best Director award (72 percent of the time). This is problematic because the likeliest candidates for Best Picture… weren't nominated for Best Director. Specifically Argo and Zero Dark Thirty (although seeing names like Tom Hooper and Tarantino getting passed over for David O. Russell is a little strange).
With what's remaining, I think the likeliest candidate and most deserving is Ang Lee's Life of Pi. Ang Lee was passed over back in 2005 when his film Brokeback Mountain lost to Crash even though Ang Lee secured the Best Director award. Life of Pi is an adaptation of a popular book which has been called "unfilmable." Lee's adaption has received near-unanimous praise and the cinematography has been lauded as some of the best in recent memory. It's a good story from a respectable director, so his chances are high but the Oscars' main category is also the least predictable this year. Stranger things have happened.
Derek Says…
Should win: Beasts of the Southern Wild. Will win: Argo.
I'm almost certain that Ben Affleck's historical thriller Argo is going to sweep in this category. Some say that Silver Lining's Playbook is a top contender but I don't think it stands a chance up against Argo. It has all the components of a successful film: beautiful cinematography, a terrific soundtrack and most importantly Bryan Cranston.
But besides the production value of the film, the politics that are involved in this year's Oscar's nominees is unlike previous years. We have Lincoln, Zero Dark Thirty and Argo all competing on a historical and political platform. The reason why I think Argo is above the other two is because it doesn't hold a bias towards a specific political party. It's just straight facts, which President Jimmy Carter confirms at the end of the film. Though I'm sure that there were exaggerated parts of the film, I still feel that Argo is definitely the top contender for the win.
Though it's pretty unlikely that it will happen, I would really like to see Beasts of the Southern Wild receive best picture. With the exception of a few of the other nominees I feel that this film portrayed the most emotion, and that carries a lot a weight in my judgment. But not only that did the emotion stand out to me, but also from a production aspect I feel that this film had all the qualities of a best picture recipient. I don't think it'll win though because of the other films it's competing against, it would be a nice surprise though.
Best Actor
Derek says…
Should win: Joaquin Phoenix. Will win: Daniel Day-Lewis
Daniel Day-Lewis puts on a groundbreaking performance in Steven Spielberg's historical drama Lincoln. His portrayal of arguably the greatest American President captures the essence of Lincoln in ways never seen before. He has many competitors though. Bradley Cooper and Joaquin Phoenix are also top contenders. After winning not only the SAG award for best male lead but also the Golden Globe for best male actor, there isn't really that much of a choice.
Ever since I saw him in 2005's Walk the Line I've had the biggest dude crush on Joaquin Phoenix. His performance in The Master was definitely a career saving opportunity in which he pulled out all of the stops. His methods on how he prepares for his roles stem from true dedication. He fully immerses himself in the character to the point that he almost becomes the character. Considering how Phoenix was the laughing stock of the acting community during his role for I'm Still Here he has come a long way for only a couple of years.
Arthur says…
Should win: Joaquin Phoenix. Will win: Daniel Day-Lewis
The Master was an unremarkable film in my opinion, but the performances were enough to warrant a viewing. Of those performances, Joaquin Phoenix's approach to Freddie Quell is as captivating as it is deranged. It's an experience to see how inalienably disturbed his character. With that being said, Phoenix has also spent the past year taking every interview opportunity to say how much he hates the Oscars, which isn't exactly the best advertising strategy. Being opposed to the awards won't necessarily remove you from the running (Woody Allen didn't even show up for his win with Annie Hall) but it doesn't exactly help your chances. When your competition consists of Daniel Day-Lewis, you need everything you can to get the edge, but it might not be enough for the academy.
Best Actress
Arthur says…
Should win: Jennifer Lawrence. Will win: Emmanuelle Riva
My personal favorite here is Jennifer Lawrence. She can play psycho-killer (qu'est que c'est) while still being undeniably likable. That's a happy medium that very few actors can strike a balance between. Lawrence has also gained a lot of momentum with her previous nomination for Winter's Bone in 2009 and her success with The Hunger Games. However, the Best Actress category is almost always for older starlets rather than new. With that in mind, I think either Naomi Watts or Emmanuelle Riva are likely for the award, but the academy likes their foreign filmmakers so I'll give the edge to Riva.
Derek says…
Should win: Quvenzhané Wallis. Will win: Emmanuelle Riva
I think Riva put on a spectacular performance. Many people must be wondering who Riva is exactly. More noted for her films from the late 1950's she is truly the underdog of this year's show. Amour is definitely going to win Best Foreign film, a lot of its success can be attributed to her performance.      
I'd Love to see Quvenzhané Wallis because she's just this sweet little 8 year old that did a phenomenal job especially for her age. Her performance as a young girl in a swamp in Louisiana surviving a terrible storm gave me the chills sometimes because of her innocence and lack of knowledge. Her performance makes her the youngest actress to be nominated for an Oscar and if she wins she will be the youngest to receive one. I wouldn't expect her to win though because she's up against Lawrence and Riva but it would historical year for the Oscars.
Best Supporting Actor
Derek says…
Should win: Christoph Waltz. Will win: Five-way tie.
Christoph Waltz never ceases to impress me, I'm not sure what it is exactly, either the fact that Quentin Tarantino gives him this indescribable inspiration or he is just a phenomenal actor. His role in Django Unchained and Inglorious Basterds(in which he received the Oscar for best supporting actor as well) he creates this new sense of fear that none of us are used to witnessing. To be completely honest, Robert DeNiro, Phillip Seymour Hoffman and Tommy Lee Jones are all in the race with Waltz. I would love for him to win, but this is probably the most competitive race for best supporting actor that I've seen at the Oscars.
Arthur says…
Should win: Robert De Niro. Will win: Philip Seymour Hoffman.
This is probably the strangest category for this year since every single nominee has already won an academy award at some point in the past. Of the nominees, I feel De Niro and Hoffman have the best performances of the bunch. Christoph Waltz played the exact same role as Inglorious Basterds, Alan Arkin's performance is more comedic focused and Tommy Lee Jones is far away from his best work. I'd really like to see De Niro rewarded for his return to actual movies instead of the latest Meet the Fockers trash he's been contributing to, but since that would mark his third academy award (very rare) I'd bet on Philip Seymour Hoffman getting it instead.
Best Supporting Actress
Arthur Says…
Should win: Helen Hunt. Will win: Helen Hunt
The Sessions was one of my favorite films from last year, even if it occasionally felt like a high-budget student film. It wasn't enough to secure a best picture nomination but it managed to get Helen Hunt recognized in a big way. Her performance is all about subtly. She manages to create a waterfall of emotions but hold them tightly in her face so as not to break into over-acting. It's a very memorable performance that deserves recognition and considering her talent, age and reputation, I think she'll get just that.
Derek says…
Should win: Amy Adams. Will win: Anne Hathaway.
Anne Hathaway's performance in Les Meribles was definitely Oscar worthy. She delivered in every aspect that's necessary to win this award. What's interesting about this is the fact that it isn't often that we see a musicals nominated and receiving awards at the Oscars. I think her voice was spectacular and to sing and act the way she did was something I have yet to see in recent years.
I loved The Master, I thought it was the best film of 2012 and Amy Adams had a lot to do with it. The best part about her role was that though she didn't have that many speaking lines, she was vital to the film. Without her support the film wouldn't have gone very far. Her character had this manipulative look that was able to control the minds of her costars. The ultimate success of Phillip Seymour Hoffman's character can be directly linked to Adams.
The Oscars will air on February 24th on ABC at 9:00pm eastern time. 
About the Writers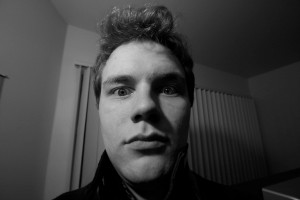 Arthur Augustyn, Feature Editor
Arthur is the type of guy who says what everyone is thinking, but lacks the filter most people have to avoid offending others. He values honesty and gets...
Derek Kademian, Arts & Entertainment Editor
Derek Kademian is a senior Media Communications major, minoring in Film Screen Studies, who hails from Bergen County, New Jersey. Derek has been a featured...