Oscars Turn Out Surprisingly Watchable with Deserving Winners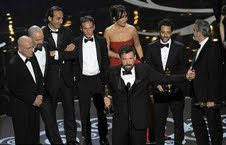 Glitz, glamour and a night of surprises were at this past Sunday's Academy Awards. The biggest surprise was not the awards themselves but that the show was actually worth watching.
Seth MacFarlane of Family Guy and Ted fame hosted the show and managed to pull off several funny skits and jokes. MacFarlane clearly knew his audience very well but also knew who he would have to impress to keep people from tuning out. During a beginning skit for the show, MacFarlane asks actress Sally Field what she's doing in six and a half hours after the awards are over, an obvious reference to the show's ability to always go over time (although only by thirty minutes this year).
At another point MacFarlane commended Daniel Day-Lewis' performance as Lincoln but remarked the real man who got into Lincoln's head was John Wilkes Booth. This joke created an audible "Oooo," which MacFarlane quickly responded to with "a hundred and fifty years and it's still too soon for you guys?" The response garnered quite a few laughs. MacFarlane's hosting style made the show breeze by and contribute to the awards instead of detracting from them.
The big award for the night went to Ben Affleck's Argo, which collected three wins total including Best Adapted Screenplay, Best Editing and the ever-coveted Best Picture. Affleck gave an honest acceptance speech naming mostly everyone who helped him get to where he is and the tough decisions he had to make while in Hollywood. Affleck spent a good portion of his speech thanking his wife Jennifer Garner.
"Marriage, it is work but it's the best kind of work and there's nobody else I would rather do that kind of work with," said Affleck. By the end of his speech he became overcome with emotion and stumbled over his words before leaving the stage.
Lincoln entered the awards with the most nominations but only managed to pick up Best Production Design and Best Actor for Daniel Day-Lewis, who now has three Best Actor awards, the most in Oscar history. Day-Lewis' speech comically suggested that he had originally committed to playing Margaret Thatcher and Meryl Streep was Steven Speilberg's first pick for Lincoln but they decided to switch parts. Day-Lewis' calm demeanor and speech content makes it seem like he was planning on the win.
On the other hand, Joaquin Phoenix certainly showed disbelief in his loss as he put on a smug look of disappointment, ignored the camera and shook his head in defeat. Phoenix was the top contender for the award behind Day-Lewis but was critical of the Oscars' before the show.
"I think it's totally subjective, putting people against each other… it's the stupidest thing in the world," said Phoenix to Interview magazine in October of last year.
Best Actress and Best Supporting Actress shared similar surprises in their categories as Jennifer Lawrence and Anne Hathaway won their categories for Silver Lining Playbook and Les Misérables respectively. Both stars were the fan favorites of the show but the academy has a knack of picking against what everyone suspects, especially for young actors. Each winner appeared incredibly humble in their acceptance speeches. Hathaway thanked her co-workers and family/friends for giving her the opportunity. Lawrence, who is typically unpredictable and unintentionally hilarious, lived up to her reputation by accidentally falling on the stairs before accepting her award. Although embarrassed by the mishap, her speech was relatively tamed compared to her Golden Globes acceptance speech where she thanked her agent for "killing whoever they had to kill to get [her] on this stage."
Finally, Christoph Waltz secured his second Oscar by winning Best Supporting Actor for Djano Unchained. Waltz appeared incredibly grateful for his repeated win, most likely because five years ago he hadn't been in a movie that wasn't entirely in German but is now revered as an accomplished actor.
Tarantino also won his own award for Best Original Screenplay. His acceptance speech was a class act because he took the time to thank and appreciate the other writers who were nominated for the category. After concluding his speech he returned to the microphone to declare that this was the "year for writers," and that every person nominated was deserving of the award.
This year's Oscars went as forecasted according to our predictions from last week (although neither of us got them all right, if you combine the two we're perfect). The show was remarkably watchable this year and the stars were humbled to be there at all. We can only hope that this is a sign of change in the film industry and from here on out the show will improve as we continue to pay thanks to the pieces of art that fill our lives.
About the Writers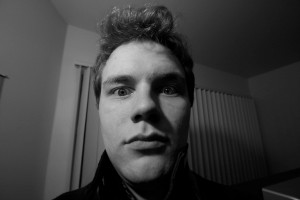 Arthur Augustyn, Feature Editor
Arthur is the type of guy who says what everyone is thinking, but lacks the filter most people have to avoid offending others. He values honesty and gets...
Derek Kademian, Arts & Entertainment Editor
Derek Kademian is a senior Media Communications major, minoring in Film Screen Studies, who hails from Bergen County, New Jersey. Derek has been a featured...