'The Departed' to Get Amazon TV Reboot
Susan Aracena, Arts and Entertainment Editor
September 7, 2016|18 Views
Amazon Studios, in partnership with Warner Bros., is creating a TV series inspired by Martin Scorsese's 2006 Oscar winning film, 'The Departed.'
The film, with its all-star cast including Martin Sheen, Leonardo DiCaprio, Matt Damon, Mark Wahlberg, and Jack Nicholson, is set in South Boston. However, the TV show will take place in present day Chicago.
The setting is not the only change being made in the transition from big screen to flatscreen. The cast will also be transformed, given that undercover cop Billy Costigan, played by DiCaprio, along with Nicholson's, Damon's, and Sheen's characters all died in the film.
However, according to The Wrap, similarly to the film, a young Chicago police officer will penetrate a Latino gang that concurrently infiltrates the Chicago Police Department with its own gang member.
Fans of the original film are concerned that the cast of the TV show will leave them wanting.
"You can't remake a movie like that. Leo and Jack Nicholson really made the movie," Pace student Roswil Benitez said.
Another concern is that the plots will be too similar and will fall short of creating suspense for its audience.
"I'm not sure if I would really find the series entertaining because I have seen the whole entire show in an hour and a half with the movie," Pace student Nicole Bellot said.
Although one viewer, Gloria Acevedo, says that the movie was 'fine the way it is,' she thinks that the TV show has the potential for success.
"There have been plots used over and over again in so many movies and shows," said Acevedo. "'The Departed' had a lot going on in it. I can see them spreading it out to a show…why not?"
According to an article on Slashfilm, "The Departed TV series will be written by Detroit 187 creator Jason Richman, but no director has been hired to direct the pilot just yet."
Therefore, it will likely be awhile until critics and viewers can start comparing the show to the highly regarding film.
About the Writer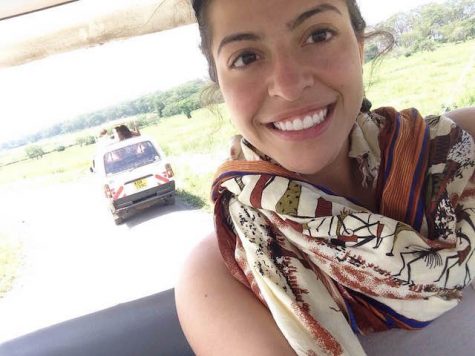 Susan Aracena, Arts and Entertainment Editor
Susan is a businesses major at Pace who lives in NYC. Through her parents she has learned to work her absolute hardest at anything she does. Her hobbies...