Pace Fit Holds Grand Opening; Has Plans to Improve in the Future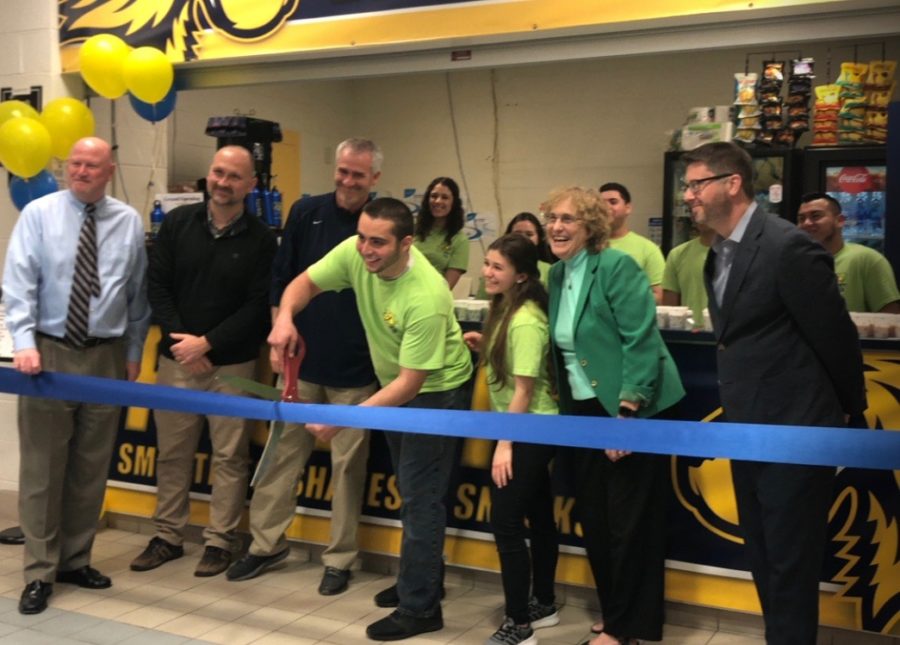 Pace's new student-run business, Pace Fit, officially cut the ribbon at Monday's grand opening, making it the fifth student-run business on campus through The Center for Student Enterprises (CSE).   
Grand opening of PaceFit https://t.co/IbLUnS0OCc

— The Pace Chronicle (@pacechronicle) April 22, 2019
Pace Fit, which sells smoothies, shakes and snacks, officially opened for business on March 31. Now, a few weeks into the business' existence, two sophomore Lubin students behind the idea, Matthew Lasala and Nicole Forgione, say that business has been as expected and was slightly on the slower side at first, but is starting to pick up as more people hear about the new eatery on campus.
Lasala, the general manager and founder of PaceFit, said they have received positive feedback from customers so far.
"What we love about it is that people like the products, so as soon as people start learning about it, it's going to pick up and it's been picking up," he said.
Lasala and his team recognize the importance of being open for major events. During Relay for Life and the two Pace Bound events for prospective students, where there was a high attraction of people in the Goldstein Fitness Center, they had their best sales.
The business's busiest time of the day is typically in the afternoon, since it seems that the majority of students utilize the gym during that time. Customers have already seemed to claim favorites, with Peanut Power Pace and Strawberry Banana Smoothies being the most popular orders.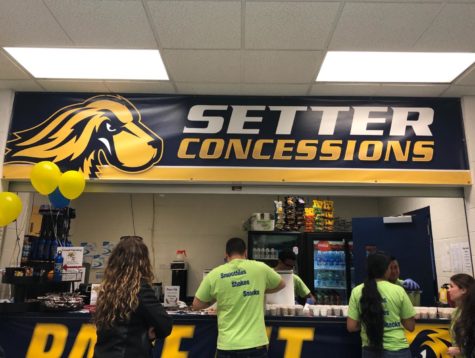 The idea for the business began within Lasala's first few weeks as a Pace student. He sat in class in September 2017 when he whispered over to Forgione, who is Lasala's business partner and the operations manager, that he had an idea to create an early morning eatery option on campus.
Pace Fit is currently the earliest eatery option, opening at 7 a.m. Monday through Saturday and 8 a.m. on Sunday.
The student-run business is currently working on increasing sales in the morning with a variety of breakfast deals, as well as continuing to promote their business as the first place open for freshly brewed coffee, in addition to their other menu items.
During their freshman year, Lasala and Forgione pitched the business idea to CSE's Shark Tank, where other student-run businesses such as Pace Perk and Pace Mart also had their starts. 
Professor Kathy Winsted said their pitch was one of the many smoothie businesses that have been presented at Shark Tank over the years. However, Winsted explained that their organizational skills and well-thought-out ideas allowed them to stand out among the vast amount of previous pitches she had heard.
"They're so organized and they had all their ideas together," Winsted said. "They even had pricing figured out [and] staffing. They had a very, very, very organized business plan..and they also had the idea of being open early, which the others one didn't and I thought that was really a niche." 
Although the business just began, its leaders are already planning changes for the future. The shared concession and Pace Fit stand is going to be undergoing construction to move the counter out by three feet, that way during the basketball games, there will be enough room for Pace Fit staff and concession staff to work and sufficiently operate in their respective positions.
In addition, Pace Fit's goal to be open all day, whereas they currently take a break from 11 a.m. to 3 p.m.
The business also hopes to expand its menu with more smoothie, shakes, snack and parfait options. Pace Fit has parfaits listed on the official menus that were handed out at the grand-opening, but still has to add them their repertoire of products they are currently making and selling.
They also have goals to create more signature smoothie options, as well as including a cheat-day staple: nutella.
"We will probably do more nutella shakes, and some more… cheat-day items because we know that people like to have cheat-days, so we might do products like that," said Forgione.
In the long-run Forgione said she would love to sell acai bowls at the stand in the future. 
The counter has a suggestion box where customers can put their own input of things they would like to see being sold at the stand.
The business hopes that next semester will bring an increase of sales when more students are aware of the business, have more flex money on their account and are able to utilize their increased operation hours. The business currently accepts flex, credit/debt and cash.
About the Photographer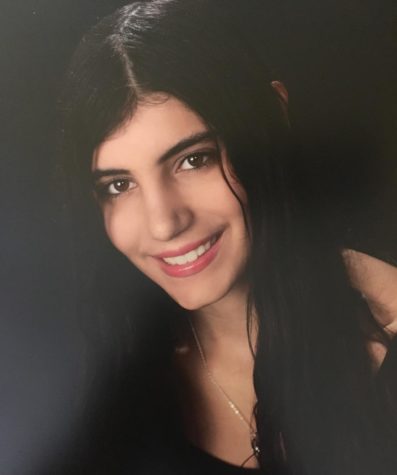 Katie Walsh, Managing Editor
Katherine (Katie) Walsh is a junior double major in digital journalism and public relations. In addition, she is attaining a minor in sports media and...