Steven Garcia: Leaving behind a Mark
Veteran and Accounting senior Steven Garcia may have never had a full college experience, however he hopes to help change that for other Veterans at Pace. 
Garcia was a part of the Marine Corps from 2010 to 2014; afterwards Garcia made the adjustment to attend Pace University. 
The transition for Garcia was difficult at first, "To be honest, when I was out of the military I had too much freedom, I didn't do well at Pace." Although he took discipline action in the military and throughout various work experiences, he found it challenging to be disciplined with school. 
Thus, ultimately led Garcia to take a year and a half break from college to enter the workforce. However, last spring the veteran decided to make a return to school and he is expected to graduate May of 2020. Currently, Garcia is studying for the GMAN and hopes to enter graduate school to do something with taxes and law. 
Before he leaves Pace, Garcia is taking big steps to support other veterans throughout their years at the University. Through his reflection on his own experiences, he is hoping to create change for other Veterans.
First and foremost, Garcia is establishing an SVA chapter here at Pace, along with other veterans and members of the board. Although it has previously existed in the past at the school, there has been difficulty in keeping it constantly running. Garcia has appointed a junior Vice President, who is active and lives on campus, to ensure that the group continues to exist in the years to come. Furthermore, the group is open to non-veterans as well. 
Along with the initiation of the SVA chapter, the university has received a $200,000 grant to create a veterans lounge. The veterans lounge will be located where the bookstore is, as the school plans on cutting the size of the store in half. The lounge construction is planned to start this coming winter and they hope to open it in the spring. 
Garcia hopes this lounge can create connections among veterans and give them a place on campus where they feel they fit-in. This location will serve as a place of relaxation, conversations and a resource area where veterans can receive the help and guidance that they need. 
Although Garcia is thankful for the staff who has helped him with the transition, he wants other veterans to understand their resources and get a full understanding of all the information they receive. In addition to the lounge, Garcia is campaigning for Veterans to get their own version of a University 101 class. University 101 is a mandatory course for all freshman at Pace. However, many veterans don't take this course because they enter college at a later time, commute and some may already be married and have their own families.
University 101 would serve as a way for veterans to become connected with each other, the school, and all the information that they need to become successful. As an older veteran commuter student, Garcia does feel like he missed out on a college experience, "I come sit in class, and then I just leave. It's hard to really relate sometimes, you know we are a lot older… The lounge would be a great spot to communicate with people that are going through the same thing." 
The senior would also like to see a bridge built between veterans and other college students, "being able to say hi to someone can really change their day around." Garcia also acknowledged that the variety of experiences veterans have had can also serve as a way to help younger students and create friendships between them. The idea of creating connections with others and not becoming strangers once a semester is over is also behind his decision to open the SVA group to all Pace University students and is a reason that the treasurer of the group hasn't actually served in the military.
Even though Garcia is graduating in May, he plans on continuing to stay involved and help initiate change to help advocate for veterans and the resources they need to be mentally, socially and academically successful.
About the Contributor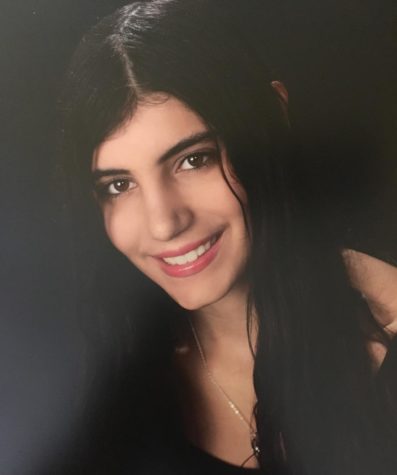 Katie Walsh, Managing Editor
Katherine (Katie) Walsh is a junior double major in digital journalism and public relations. In addition, she is attaining a minor in sports media and...