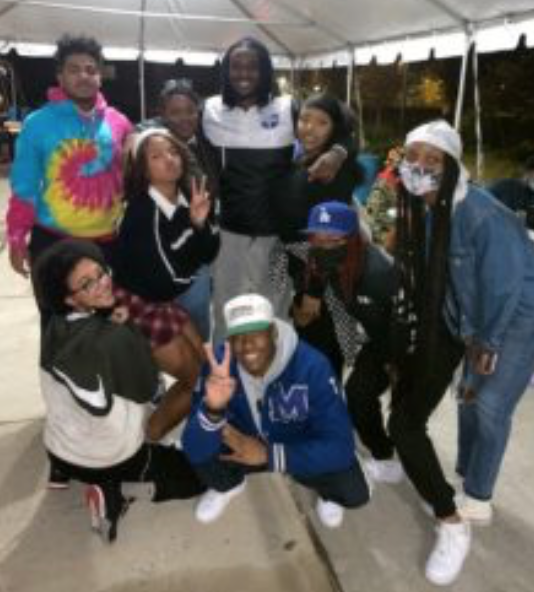 The Black Student Union (BSU), a student-run cultural organization at Pace, had a successful fall semester, and has expectations to continue advocating for minority students while injustices against people of color continue to grow worldwide this spring.
As the Black Lives Matter movement grew following George Floyd's death, a black man, by a white Minneapolis police officer, the BSU has focused many of their Monday night meetings on educating students on what the movement is about and how students can give their support.
Amari Perez, the president of  BSU and a sophomore psychology major at Pace, discusses how the organization has continued to host BSU's weekly meetings while giving her members the option to attend via Zoom. During these meetings, Perez has stressed the importance of having her members leave with more information about issues that affect minority students while trying to avoid having the movement looked upon as a "trend".
The vice president of the BSU and sophomore nursing major, Makayla Wray, emphasizes the idea that their meetings and events are meant to be educational and not to be viewed as something that can be used as a scheme to gain followers on social media.
"With everything going on right now with police brutality, everyone wants to be all-inclusive of BSU which is something I didn't really see last semester," Wray states. "I think that's what really saddens me because I'm a black person and I feel like my life does matter and it's not just a trend."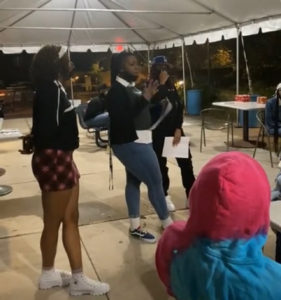 With the continuation of the BLM movement, Perez reveals how the BSU has recently appointed a board of representatives for the social justice committee. She shares how their goal is to implement some form of cultural change on campus.
"Thus far I think they [the committee] have been pretty productive." Perez states. "They have an anti-racism training course that is highly suggested to faculty members. We are hoping to make it mandatory by next semester."
While the amount of faculty who have successfully completed the course is currently unknown, Perez intends for the BSU to continue holding events that will create meaningful action by students to address some sort of reform on campus.
In September, the BSU, along with other minority student-run organizations, successfully held a "Good Trouble: March and Rally" that demanded change within Pace University's campus and faculty. The march addressed concerns of students of color and was run for the students by the students.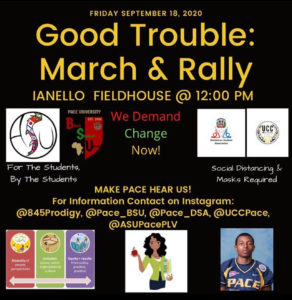 Looking towards the spring, Perez intends for the BSU to hold an event in reaction to the protests occurring in Nigeria to end SARS and advocate for police reform. Perez states that it is necessary for the BSU to continue having fun as well as educational meetings.
"I do think there needs to be an event or group discussion where people of Nigerian descent or people who want to pay reverence for the people who are going through it in Nigeria," Perez states. "I know a lot of people do the GoFund me posts and we can definitely participate in something like that."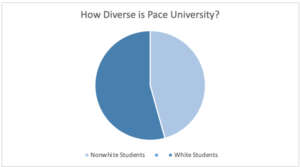 With almost half of Pace's Pleasantville students being nonwhite, former Pace student, ambassador of BSU, and football quarterback, Carlton Aiken, states how their meetings should be viewed as a comfortable space where people can feel at home and safe within their own community.
"If you are a minority and you come out to the events, it is like an at-home feeling," Aiken states.
However, Perez and Aiken emphasize that the meetings are not strictly for people of color. They stress that everyone can gain something from attending BSU meetings and bearing witness to the struggle minorities go through every day.
To stray away from the very serious and grave event topics, Wray and Perez have pledged to keep a fun atmosphere, while allowing their members to participate in events that are beneficial to them.
Perez reveals an all-natural hair festival taking place in the spring called "Curls, Kinks, and Waves." Wray believes this is a great opportunity for BSU members to have fun and show their natural hair while being able to enter raffles to win prizes.
"We want to give people some sort of human interaction," Perez states, "Curls, Kinks, and Waves is sort of like a curl fest thing. Everyone comes out with their natural hair no matter the texture."
With hopes high that COVID-19 restrictions would be lessened in the spring, the BSU has many events lined up to have Pace's campus lively again. However, Perez and Wray agree that if the Covid restrictions do continue, Spring Fest, the traditional BSU block festival, and any BSU Soca party will be outside and socially distanced.