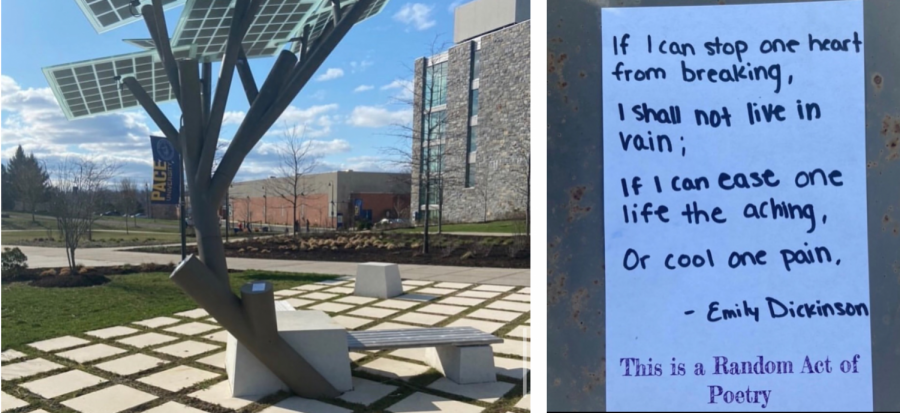 @chroma.pace
Pace Book Club, Chroma Arts and Literary Journal are partnering for the first time throughout the month of April.  April is National Poetry Month and the student organizations have collaborated to bring the Pace community Random Acts of Poetry, a monthlong event in which Pace volunteers post poems on campus or in their hometowns.
The idea of Random Acts of Poetry was created by Dr. Jane Collins, faculty advisor of Pace Book Club, as an event that could be experienced by all students without having to be limited to a room to participate. Pace Book Club and Chroma are utilizing this event as a form of publicity for poetry month.
"The idea is to post poems around campus, around Westchester, or even around the country," Collins continued. "We would be like this secret group that will post poems for people to discover. So you might post one in the bathroom stall or elevator so people will just be experiencing poetry by surprise."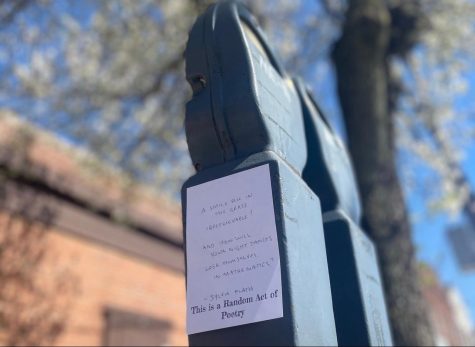 Ryan Sultan, vice president of Pace Book Club, describes how those who volunteer to participate will receive customized notepads that say "This is a Random Act of Poetry" and a set of instructions created by the faculty-in-residence and advisor, Collins, stating how to partake in the event. 
"You are going to start by writing your desired poem on the sticky note or a piece of paper. Then, stick it up on the wanted surface," Sultan states. "Then, take two photos: a wide shot of your general area so we know where it's located; and a zoomed in photo so we can read what the poem says."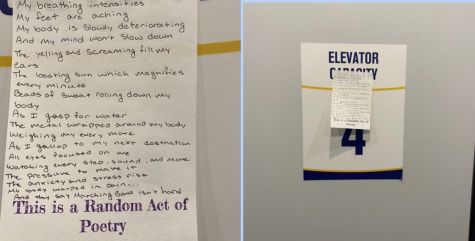 The instructions further state that students should post the photos onto their personal Instagram account tagging Pace Book Club and Chroma while including the hashtag #pacepoetryhappening. If students do not want to post their poems, then they should direct message the pictures to Pace Book Club or Chroma. 
The poems posted can be professional written works or student written. Students should write their poems like "poetic valentines" to bring positivity into a world that has gone through a rough year, as stated in the instructions. These poems should be sensitive to the public place where they are posted in order to delight their readers.  
However, Sultan shares that he would be happy to see poems posted regardless of the topic. "If we say we just want poems of happiness, then that completely nullifies anyone who wants to write a sad poem. A poem is a poem. If you have the ability to write, it doesn't matter what you write, it matters that you do it," said Sultan.
In order to participate,  students should message Pace Book Club's instagram, Chroma's instagram or email Dr. Collins to receive their own customized notepad and instructions.
Even though the event is planned for the month of April, managing editor of Chroma, Liz Fontanilles, shares how she urges students to continue posting their poems around campus. She believes this is an amazing outlet for students to express themselves.
Kaylyn Fountain, assistant managing editor of Chroma, states, "We are opening the door for poetry and bringing creativity into everyday life. If this event naturally continued on its own, that would be an incredible thing." 
Students who participate in the event are encouraged to submit material to Chroma to be showcased in their literary magazine. Students should also attend Pace Book Club meetings on Wednesdays at 12p.m. and Chroma meetings every other Wednesday.