Online Education Puts an End to Ecstatic Snow Days, Showing Impact of the Pandemic on Learning
The days where students enjoyed a day off at school while it is snowing outside may become part of history as Pace University is continuing it's no snow day policies partially affected by the success of transition to online learning in the age of the COVID-19 pandemic.
The remote learning experience has enabled Pace to make a decision on keeping classes going online in severe weather conditions.  In a welcome email sent to students on the first day of the academic year, Sept. 9, provost Vanya Quinones stated that students should follow notifications about shift to remote education as Pace 'will not cancel classes due to weather emergencies.'
The reason for not having snow days, according to the email, is to ensure students will 'stay on schedule in your coursework and on track to graduate.'
The new policy does not state, however, whether it will be up to course instructors to decide to cancel class, paving a way for Pace to mandate attendance on inclement weather conditions via remote learning. The weather emergency update was added to some syllabuses, indicating that lectures will continue if severe weather conditions block in-person education.
While Pace's new ruling mentions the easy accessibility of online materials, the letter does not acknowledge what the outcome would be if the campus or students who do not reside in residential halls experience power outages in harsh weather conditions. Most recently, the Pleasantville campus encountered a power loss on Friday, Oct. 8. Though the four-hour disruption was not a result of weather, it is not clear whether power outages caused by climate events might restrict online learning.
Katelyn Brennan, a freshman communications major, described her frustration over Pace's decision to remove snow days. 
"Snow days are important, more multiple reasons aside from being a nice break for students," Brennan said. "Bad storms can knock wires out and mess with Wi-Fi, which leads to online school becoming a lot harder as some students may not have access to good or working internet during bad storms."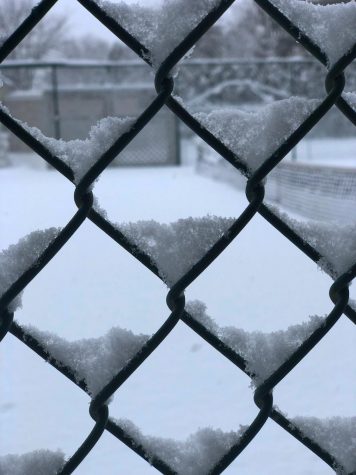 The COVID-19 pandemic has taken an immense toll on student life; starting with pandemic-related social distancing requirements and restrictions, students have had to cancel social gatherings and campus events have been rescheduled or organized online. With snow days being removed, the ruling is another blow on traditional college experience.
Stating that the new weather policy will negatively impact college life, Brennan said: "snow days are so small and inconsequential, the fact that we have to give them up for no real reason is going to cause many students to react negatively."
Pace students have observed several schedule changes amid the coronavirus pandemic and transition to online learning. Last academic year, Pace announced it would not have traditional holiday observances like Yom Kippur or Diwali in the fall semester, two religious holidays that were usually honored by Pace, as well as no spring break holiday in the spring semester.
During those days, Pace campuses were closed to in person learning but continued asynchronously. In the 2021-2022 academic year, Pace resumed its traditional academic calendar, marking religious days as holiday. During last February's snowstorm, which saw snow levels as high as 26 inches in the New York City metro area, classes continued on Zoom.
Yet, snow days will not return to long-established syllabus notes; removing generations-long tradition to classrooms across Pace campuses. The new rule also covers all weather-related emergencies, including severe rain and high temperatures.
The decision will put an end to a couple of enjoyable hours during short daylight hours of winter or extra study time for those who are falling behind on their assignments. Starting with the Class of 2024, new college students will not be able to experience the joy of snow days in college.
"Snow days serve as a respite for teachers as well as students," Brennan stated. "It is a nice, impromptu relaxation day. Removing them is just getting rid of something for no reason."
The new guideline also shows how effective video conference meetings have become in all aspects of student life over the past 18 months: some courses are still taught in person with online support, classes are designed to handle remote learning if an outbreak happens, some student clubs are offering online participation, and career services provide its services online.
Already burdened by the past three semesters' constant impact on mental health of students, the announcement ceases another pre-pandemic era culture of student life.
"Personally I'd rather do mostly anything than ever touch online school again," Brennan said. "We've already lost what is considered to be a normal school experience. Removing snow days makes that loss even worse."