How is Online Class Affecting Pace Students' Ability to Learn?
Sleeping, playing video games, and watching Netflix are just a few things students are doing instead of paying attention in their online classes this semester.
Ever since Pace announced many of its classes would be asynchronous and students opted to take classes fully online; students have been trying to adjust the way they learn.
Gabrielle Monahan, a senior criminal justice major, is one student who is hitting some bumps in the road trying to navigate her way to success this semester.
"I find it more difficult to concentrate since going virtual. I've definitely noticed a lack in motivation, and I think it's due to the fact that I'm doing class work in a setting that I've always correlated with relaxing/unwinding," Monahan said.
While she said her experience with online class has been positive so far, Monahan also pointed out that she's less interested in some of her courses.
"I think certain classes that I'm taking as a requirement are more difficult to become interested in. I also feel like it's harder to motivate myself to do the work for those classes. When it's online it is easy to become distracted when you're not fully intrigued," the senior said.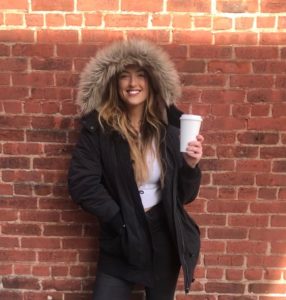 Another student struggling to adjust to online classes is junior nursing student Alexis Ninonuevo.
Being a nursing major already presents unique challenges and differences in college. But being a nursing major during a pandemic is even more difficult.
"Typically I would be in the hospital twice a week for my clinical rotations, however Pace is not putting a lot of their nursing students into hospitals due to the liability of COVID. Instead I'm on Zoom for 7 hours doing virtual reality simulations," Ninonuevo said.
The junior went on to add that the biggest challenge she's faced this semester is being able to apply what she's learned due to lack of lab time.
"The senior nursing majors hold a majority of the hospital clinical positions and the sophomore nursing majors are in the simulation lab every week, yet the junior nursing majors, such as myself, get two simulation lab days over the course of the entire semester. I'm a hands on learner and not having the opportunity to apply what I've learned is taking a huge toll on my confidence in my future career," Ninonuevo explained.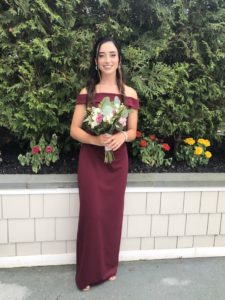 While both Monahan and Ninonuevo find themselves distracted and struggling at times, they did credit their professors for being fair during this difficult time. "I do believe my professors are assigning a fair amount of work. Nursing is a lot of work and the homework given accurately reflects that, even now in the midst of COVID," Ninonuevo said.
Monahan commented on her professors' leniency with assignments saying, "So far most of my professors are very understanding of the intensity of the switch us students have had to make. They still expect us to show up and participate in class, but from personal experience they've also been more lenient if I were to get a question wrong on a homework assignment while being in an online class."
Just like the rest of us, both students are hoping virtual classes will get easier as time goes on, but are ultimately waiting for the day Pace will go back to its normal in person classes.