Goldstein Fitness Center is back in action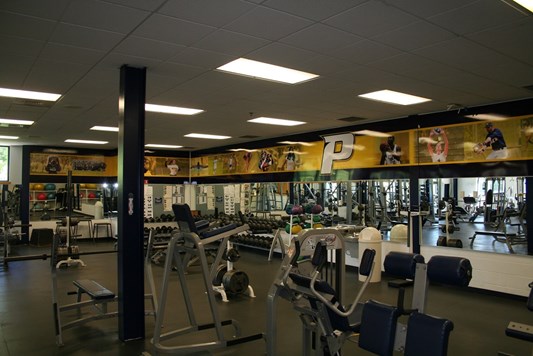 Pace's Goldstein Fitness Center reopened Monday after being closed for almost a year due to COVID-19. The center is limited to student use until further notice.
Students have to make reservations by the beginning of the week that they want to use the weight/cardio room.
"The way it's working right now is it's Monday, Wednesday, and Friday, let's say you want to work out on Monday, you have to do the same time on Wednesday and Friday. And same thing if you do Tuesday, Wednesday and Saturday," said Director of Facilities/Intramurals and Recreation Ramon Montague.
The rotating schedule allows as many students as possible that want to use the gym to use it without exceeding half capacity. 12 students are allowed in the gym at a time, and must abide by the center's COVID-19 Guidelines.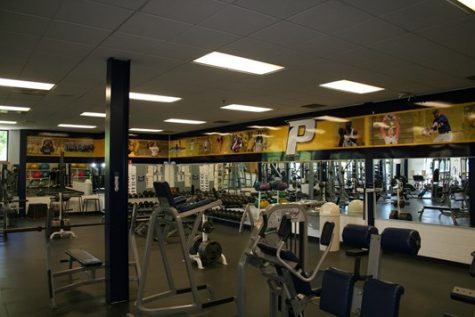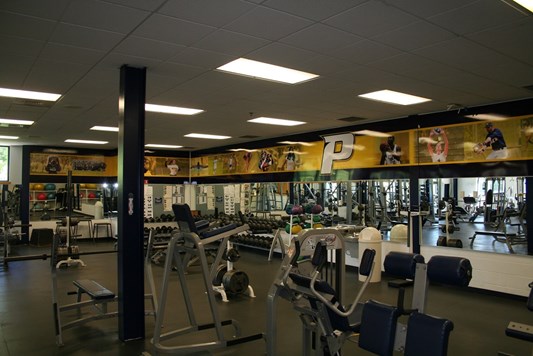 Students wishing to use the gym must practice proper mask-wearing and social distancing. In addition, in order to enter the building they must submit their Pace Safe app and have their temperature checked.
Each student will also be given their own wipe and spray, and are asked to santize the equipment they use before and after use.
"We're going to close for fifteen minutes in between [each time slot] to clean down each machine. I believe we're going to be using one of those mist and sprays to clean the whole place," said Montague.
While using the gym itself is limited to students for now, Goldstein is still continuing to offer online classes that anyone is eligible for. In addition, the center will be running an Esports intramurals league starting Feb. 15. 
Many students have reacted positively to the news of Goldstein's reopening.
"I am all for the gym reopening as I know a lot of people who have been feeling lazy since they have no place to workout while they're on campus or even for commuter students like myself who dont want to pay those expensive club gym fees," said Pace junior Blake O'Briskie, "I would love to go back to the Goldstein Fitness Center, but I've been told it's only reopening for on campus students which is a shame because I commute."
There is no word yet on when the gym will open to commuters nor people outside the Pace community. According to Montague, those decisions will be made once data shows that the spread of COVID-19 is slowing.
Some Pace students were out of work last Spring when Goldstein closed, including junior Ryan Oakes, who worked at the center before the pandemic hit.
"This semester they asked if anyone wanted to go back and I chose to stop," said Oakes, "I would like to go back if things are normal but I still haven't made a decision."
Oakes was negatively affected by Goldstein's closing last Spring because he had to find another job, and because he could no longer use the facilities.
"Especially as an athlete, I would use the trainers downstairs and I was always in the gym just using bikes and trying to cross train for cross country," said Oakes, "I've been able to get stuff for my house; I do have a stationary bike for my house so that's a nice alternative, and I've just been able to do other exercises at home to stay in shape. Obviously it's not as ideal as having access to an actual gym. But I've been making what I have work."
Many other students on campus have found themselves in similar situations, but at least now some of them can start going back to using Goldstein's facilities.
"I'm sure the students really appreciate finally being able to finally get back in there, and it's not the same right now, but once they get a workout in – they feel better – it's going to be better than nothing," said Montague.