Unpaid Internships: Are They Worth Your Time?
Unpaid internships – it's an experience that almost all college students go through. For almost all of Pace students, it's mandatory to have one before you graduate. But are unpaid internships just a way for companies to use young students to do free work, or do they provide a useful way to gain experience in your field while gaining school credit? 
These internships usually offer a hands-on experience that is hard to find once you've graduated from college. According to an article in the New York Times, Pace University posted over 4,000 internships in 2016, with about 40 percent of them being unpaid. The article also states that Pace provides grants for many internships that are within the non-profit sector. 
Taylor Ganis, a junior Environmental Studies major, and Abby Bonds, a senior Communications major, are two people who have had different experiences with their unpaid internships. 
"I have had a positive experience with an unpaid internship, but it had negative aspects. I've had one of them at the Wolf Conservation Center," Ganis said. "While I loved it, we were really there to do things they didn't want to do. I learned a lot about conservation but from more of a birds-eye view."
Bonds, who had her unpaid internship at the Women's Enterprise and Development Center, said her experience made her sure of what field she wanted to pursue and described it as a positive experience. 
"I have only had one so far and it was very interesting. Although, it would've been very nice if it was paid, because it would have alleviated a lot of financial issues I was going through," Bonds said. "I definitely didn't do just typical intern work, I was responsible for most of their social media presence and outreach. While I did a lot of organization and client sorting, I could tell they relied upon the interns quite heavily for their social media presence. I did learn quite a good deal about my field." 
Research done by the National Association of Colleges and Employers suggests that "unpaid internships also tend to provide trainees fewer skills compared to paid ones whose interns, 70% of them, found employment upon completion of their internships." In addition to that, a survey by the Institute on Education and the Economy at Columbia University's Teachers College found that "paid internships are stronger in all measures of internship quality compared to unpaid ones." 
"I think that they shouldn't mandate unpaid work since we are college students already in debt. Some people financially can't do unpaid work," Ganis said. "I would try to avoid unpaid internships, but the problem is, a lot of internships in my field are unpaid."
Unpaid internships assume that students can afford to put in many hours of work for free. Especially summer internships, where students often choose jobs not related to their fields of interest to work a job where they will be paid. In a perfect world, students would be able to work at an unpaid internship that would open doors for better jobs and money. However, that's assuming that every person can afford to work for free.
"I think if it wasn't mandatory for graduation I would have tried to pursue a paid internship over an unpaid because you'd be able to focus more on the tasks at hand and less about your finances if you had even a small stipend for your time," Bonds said. "Most paid internships that I have seen pay roughly $13 dollars an hour which while it isn't minimum wage, at least in the city, it does help so maybe they wouldn't have to get a part-time job to support travel expenses which is what I had to do."
Unpaid internships can often feel like you're paying to go to work. Which, you are. Most, but not all, end up paying for transportation, course credits, and work-appropriate outfits that all add up to a large sum of money that for many students, is too hard to handle, and they have to find a paying job to work on the side. 
"I definitely think internships are a vital thing for university students, but I do believe they should be paid because some people have to decide between having a paying part-time or full-time retail job or getting an unpaid internship that you'll be going to three to four times a week for six months," Bonds said. "Most would choose the paying retail job over the internship because they would be getting a paycheck to support themselves."
About the Contributor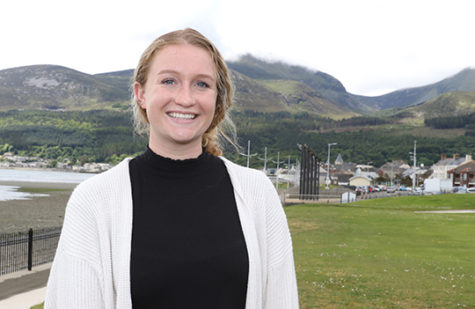 Alexis Nieman, Media Editor
Alexis is a junior Communications major and Public Relations minor. At Pace I am the News Editor for the Chronicle and a member of Entrance One PR club....