The Transition from Suite-Style to Traditional-Style Dorms
The relatively new, suite-style dorms in Alumni and Elm Hall at Pace seem like a luxury to incoming first-year students. What some don't realize, however, is the fact that most upperclassmen find themselves living in Martin and North Hall — the two older residence halls on campus. Some find the transition from new dorms to older, communal-style dorms difficult.
"I lived in Alumni Hall in the Honors FIG my freshman and sophomore year. I chose to move to North because of changes in the Upperclassmen Honors Living Learning Community," said Ashley DeSalvo, a third-year Digital Cinema and Filmmaking major. "North was a total culture shock. Getting used to the communal bathrooms was probably the biggest difficulty for me."
The communal bathrooms in North and Martin Halls have four bathroom stalls and four shower stalls each. Maintenance crews clean the bathrooms three times a day, as well as change out the paper products. Some students consider this a plus to living in the older dorms because it eliminates the cost of paper products as well as bathroom cleaning supplies. 
"It's nice that I don't have to clean the bathroom. When we lived in Alumni we had to wait to use the bathroom or shower and we don't have to do that in North." said sophomore Chemistry major Neslihan Tabaru. 
The typical room dimensions of a North or Martin Hall dorm room is 17 '9″ x 11'8'', while an Alumni Hall dorm room is 12 by 14 feet. Unlike Alumni, North and Martin also have air conditioners that residents can control.  While Alumni Hall houses over 400 majority first-year students, North and Martin hold 200 students each. This makes these two residence halls much calmer and quieter, which students such as DeSalvo appreciate. 
"It's nice to be able to leave my door open, and it is a lot quieter than Alumni," said DeSalvo, "Being able to coordinate living next-door to friends has also been really fun."
Though North Hall and Martin Hall are older, there are plus sides to them. DeSalvo affirmed that living so close to the North Hall student parking lot has been a plus, and residents of Martin Hall have the advantage of living directly above Pace Perk, the late-night food option on campus. 
Both Tabaru and DeSalvo agree that Alumni is the best place for students to spend their first year at Pace because suite-style, as well as First-Year Interest Groups (FIGS), offer community building that other buildings do not have. They also agree that living in the older residence halls has provided them with a sense of a "true college experience" because communal-style living is so common among most colleges and universities. 
"Despite the fact that North gets a bad rap, I do enjoy living there," DeSalvo said. "It's outdated, but it harbors a sense of community."
About the Writer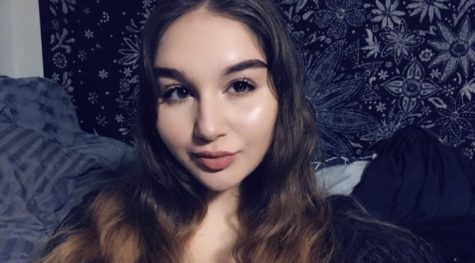 Jessica Iannace, Contributing Writer


I am a sophomore digital journalism major and a member of the Honors College. I have a passion for writing and have written for both newspapers such...