CODA Walk Set the Tone for a Successful Communiversity Day 
Over 400 hundred Co-Occurring Disorders Awareness (CODA) advocators walked the Pleasantville campus, on Saturday September 28, wearing similar shirts with a two star logo on it. To some they may just be stars, but to others they represent something bigger. 
Stephanie Marquesano, founder of The Harris Project and the CODA walk explained the representation of the logo. The two stars indicate that one is never alone, and there is always someone that you can connect to.
Pace teamed up with the Harris Project and decided to kick off its first ever Communiversity Day with the CODA walk. Communiversity Day is President Krislov's push to integrate Pace with the surrounding community.
"[Communiversity Day is about] increasing the opportunities that families, alumni, business owners, visitors of the area, residents of the area, can actually come and enjoy Pace University," Dean Carpenter said. "We're a member of the community just as much as someone who's living down the road is… educationally, socially, recreationally, we can partner together." 
The CODA walk was just the beginning of Communiversity Day; the day was jam packed with family friendly events. From the environmental center to food trucks and sporting events, there was something to do all day. The CODA walk set the tone for the rest of the day with an enthusiastic crowd passionate for the cause. 
"We wanted to rally around a community member who had something, who was as passionate about a topic as she is, and then build out our Communiversity Day from there," Dean Carpenter said.
 According to The Harris Project, co-occurring disorders (cod) refers to a diagnosis of one or more mental health disorders plus substance misuse and/or addiction. 
"The diversity of the crowd was exactly what we were looking for," Marquesano said. "Prevention is really something that everybody can get involved in. So from those who have lost young people to overdose and suicide, to people who are in recovery to people who are thinking abut being in recovery to people who are just share here because they care about the cause. It's been an incredible opportunity."
This was the second annual CODA walk held at Pace. Although the crowd was estimated to be about the same as last year, Marquesano identified about 400 students from walking. However, Pleasantville's homecoming theme was the CODA walk, as they look to initiate change and create awareness of co-occurring disorders. 
Sophomore biology major, Jazz Walla found the walk to be empowering.
"It was very heartwarming to see unity," Walla said. "To me it was further proof that as fellow humans, there is more that connects us than divides us." 
Communiversity Day is about joining together with the community and the CODA walk strengthened the college, community connection by showing that no one is alone and everyone can help prevention.
About the Writer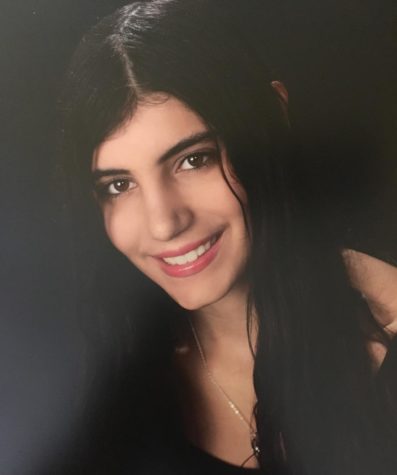 Katie Walsh, Managing Editor
Katherine (Katie) Walsh is a junior double major in digital journalism and public relations. In addition, she is attaining a minor in sports media and...