Professor Spotlight: Dr. Nicholas Catalano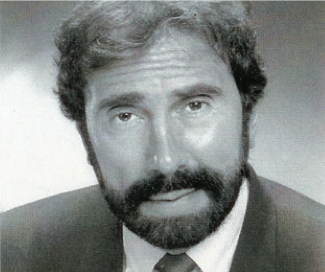 Some professors fail to find balance in what they want to achieve and what they ought to accomplish. Dr. Nicholas Catalano may spend a great deal of his time on tour promoting his books, writing columns, working with television studios, sailing, or riding his motorcycle, but he has never taken for granted his role as an educator.
Dr. C, as he prefers his students to call him, is most commonly recognized on campus for his profound devotion to the English and music department. Now celebrating his 50th year at Pace, clearly there is something to Catalano's profession that keeps him coming back.
"It's a cliché to say it, but it's always been about the students," Dr. C said. "It's all about watching students grow, and in doing that, growing with them and learning from them."
While many professors make this claim throughout their tenures, Professor Catalano's notion appears unmistakably sincere. Perhaps this can be attributed to his unique privilege as a longstanding contributor for Pace surrounded by a culture that is constantly in motion.
"One of the problems when I first came here was that a lot of my ballplayers and kids had to go to Vietnam, and some of them didn't come back, and that was agonizing," Catalano said. "What is particularly distressing these days is that more and more I get emails and phone calls about students that are not here anymore, and that's really tough for me to take; why? Because for me, they'll always be eighteen years old."
Catalano, who arrived at Pace Pleasantville just after its conception, is responsible for the formation of many clubs and organizations that are cherished today, including the football team, campus newspaper, and Glee club. Recently, he fronted the creation of a music minor on campus, for which he teaches all of the courses.
"When I came up here, there was nothing going on and I wanted to be involved in many different kinds of disparate activities," Catalano said.
His interest in immersing himself in a variety of spheres can be traced back to his decision to become a professor.
"I wanted to do a lot of different things, and how can you reconcile that need to be eclectic with the fact that you have to make some sort of living?" Catalano asked.
To his undergraduate self, the answer would become a revelation. By pursuing a career in education, its inherently tangible nature and established schedule of events would make it possible for an energized Catalano to experience all he ever wanted.
"It's not like you're doing one career," Catalano said of teaching. "When you do it, you can do many careers."
In addition to Catalano's work teaching English and music, his travel course to Greece is currently the longest running in the country. Although his hefty resume features degrees in both math and English literature, Catalano has shown little reservation in evolving toward other subjects.
"If there's anything that sort of identifies me, it's doing many different kinds of things," Catalano said.
Dr. C doesn't just teach the arts to his students, but accurately embodies everything they initially stood for. In spite of what the basic material might suggest to its audience, he makes it abundantly clear that there is a greater purpose beyond his lectures than what a standard academic course may present.
Catalano is scheduled to teach both Early World Literature and Jazz in the upcoming fall semester.
For those very few hours in a week, students have an exceptional opportunity to digest a lost relic of the past. They can be subjected to spheres of inspiration that highly prioritize humility and respect for their own purpose now. Make no mistake about it, Professor Catalano's astounding gift to inspire and motivate students reflects how a scholarly institution ought to perform.
About the Writer
Andrew Linthwaite, Web Editor
Andrew Linthwaite is senior History major originating from a small town in Long Island, New York. In the concluding semesters of his undergraduate career,...