Sophomore, Daughter of Cancer Survivor Takes on Relay for Life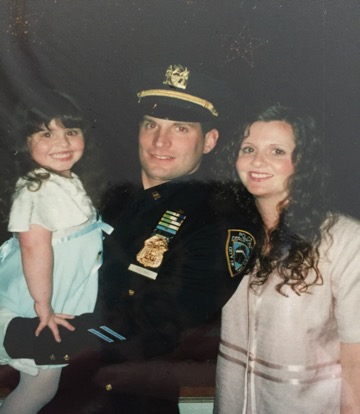 Last Wednesday's Relay for Life event was not just another function for Pace sophomore Ariana Pietaro, it was a way to share the story of her mother's survival against cancer.
In early December 2015 the Long Island native's mother, Jane, was diagnosed with breast cancer. Pietaro came home for winter break and was not told immediately. A couple of days before Christmas, she was watching TV in her bedroom when her dad, Joseph, called for a family meeting in her living room.
"It was scary because my family never has family meetings," Pietaro said. "[My mom's] been a nurse for almost thirty years so she knows exactly what she was talking about when she got diagnosed. I looked at her and she said 'don't worry I'm definitely going to be okay.'"
Silence ensued after the news, followed by tears, and then reassurance. Her mother opted for a double mastectomy—surgery where the breast tissue is removed either partially or completely.
Pietaro needed to stay strong the next few weeks because that is what her mother told her. The cancer clouded Pietaro's viewpoint of her mother, but she tried to move on from it. However, it was her little brother, James, who guided her.
"He asked me a couple of questions because I think he was uncomfortable asking my mom about it," said Pietaro, who is an education major. "He didn't really fully understand, but once my mom explained it to him in a way he'd understand he was like 'it is what it is' and the same as me, it's going to get better from here."
In January, Pietaro's mother had the surgery, left the hospital three days after, and the weight on the Pietaro family's shoulders was dropped. Not just because of a successful surgery, but because the doctor called saying tests came back negative for cancer.
"I had a feeling they were going to come back clear, but just hearing that made it a lot better," Ariana Pietaro said. "It was over and we didn't have to worry about it anymore."
Other tests were run, but all came back negative.
She didn't join Colleges Against Cancer in result of her mother, however. She found CAC after attending the involvement fair and became active in it her second semester last year.
CAC is an outlet for Ariana Pietaro to help give back because she knows what it is like to be personally affected by cancer.
"I always wanted to do Relay for Life in high school, but I never raised enough money to go," said Pietaro, who is the PR co-chair for CAC. "My grandmother has breast cancer as well. I thought about how [cancer] affected her, other people in my family, classmates and stuff, so I thought that [CAC] would be a good way to give back and would be fun."
Her grandmother had a different diagnosis than her mother and had it for many years. However, she's been recovering and responding well from treatment.
For a disease that affects so many, it did not shake the Pietaro family.