Study Abroad Fair Garners its Highest Attendance Ever
It was a spur of the moment decision, but then-sophomore Connor Wills headed to Australia to study abroad for the Fall 2017 semester. He was admittedly anxious, with numerous existential questions running through his mind such as "Am I doing the right thing? Why am I doing this? Why am I leaving everybody I know to go to this place I don't know at all?"
Once he got past airport security during one of his three flights to get to the continent, he felt at home and ready to take classes at the University of the Sunshine Coast. With Australia's great sights, its comprehensible curriculum and surprisingly cheap pasta, Wills instantly knew he made a great choice.
"It's the best thing I ever did," Wills, a now-junior, said. "Honestly, my life would be so different if I didn't study abroad, and I feel that I really changed as a person by studying abroad." 
Wills enjoyed studying abroad so much, he began working in the Study Abroad office at Pace. As an employee, he was one of the many individuals promoting the Study Abroad Fair held in the Gottesman Room at the Kessel Student Center last Thursday.
Last semester, a severe snowstorm caused the fair to shut down early. However, last Thursday's pleasant weather allowed the biannual fair to provide its largest array of possible destinations for students since its inception three years ago. And with 157 attendees, it was the largest attendance the fair has ever had.
Partnering institutions ranged from the likes of Rome's John Cabot University, which is a 20-minute walk from the Roman Coliseum and the Vatican, to the School for International Training (SIT), which focuses heavily on sending students to "non-traditional" destinations like Tanzinia, Napal, Rwanda and Vietnam to promote social justice issues.
Danette Anderson, the Director of Marketing and US Admissions Operations at John Cabot University, explained why it is beneficial for students to study internationally.
"You can spend valuable time getting international experience for your resume because most employers are looking for people who have had study abroad experience," Anderson explained. "Being able to study in a country that you're not accustomed to, you're then able to expand your horizons and gather different perspectives."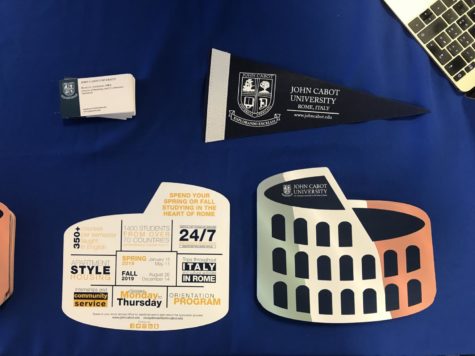 Some students who were looking to expand their horizons at Thursday's fair included sophomores Brandon Joachim and Devin Hahn. The two Nursing majors were noticeably going table-to-table, from University of East Anglia to American University of Paris, to find out more about study abroad opportunities.
"All these places just look really nice and it's all a getaway to get away from everything here, so it'd be great experience to have," Joachim explained. 
Initially, Joachim and Hahn planned to look at one or two tables, but their intrigue led them to look at all of them.
"It was funny because we just started out with one table and then we were just like why not go everywhere else," Hahn said. "And we were like, 'Oh yea we can do this.' Realistically, we can't fit all of it in our schedule, but it's good to at least have an idea of what we can possibly do in the future."
Both students said they hope to study abroad at some point while attending Pace. Joachim said he would enjoy studying in Central America or Europe, and Hahn would like to study in London or attend SIT due to his interest in gaining "hands-on experience in a high-stress environment."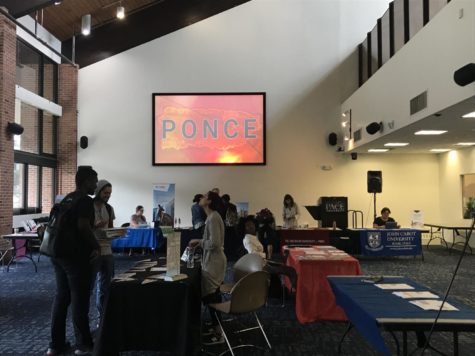 Joachim, Hahn and plenty of other students would love to study internationally, but the costs of doing so is what prevents many students from even trying. However, Assistant Director for Education abroad Kristina Byrne said the organization provides a variety of ways for students to afford it. 
"So we have certain programs that allow for you to use all of your institutional financial aid with exchange programs," Byrne began. "So a student can go on an exchange program for the same cost it would cost at Pace for a semester. So an exchange program makes the most financial sense to do because you're able to use 100% of any institutional aid. Students are also able to increase their financial aid package through loans and Parent PLUS loans and they can use it towards a program."
Each school provides scholarship for studying abroad. The Honors college offers a $1000 scholarship for any program, Lubin offers up to $3000 for their program, and Dyson has a world cultural fund that helps students also.
Byrne also explained that students should never be afraid to visit the Study Abroad office in the Kessel Dean's Lounge during common hour on Tuesdays and Fridays, especially if they need to discuss expenses.
"We're always talking about money with students because that's their main concern… so usually, the longest conversations we have with students is preparing them and speaking with financial aid, talking scholarships, grants and saving money," she said.