Hispanic Heritage Month Holds Significance for Students of Latino Descent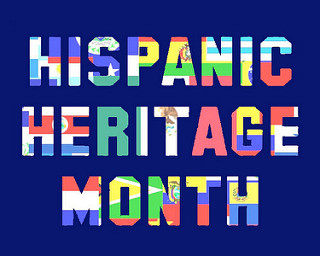 From Sept. 15 – Oct. 15, the U.S. celebrates Hispanic Heritage Month. This is a month where every Hispanic and Latino descendant from Puerto Ricans to Chileans celebrate their culture, heritage, and impact on American society.
Greg Rivera, a political science major at Pace, described the meaning of Hispanic Heritage Month. 
"The month is a reflection of how we are as Latinos and as Hispanics," Rivera said "The month, for me at least, represents revisiting who we are as a people, as Latinos. Never forgetting where you come from. In my view, when I think about Hispanic Heritage Month, it's keeping in mind what a Latino should be. Being of good character, never forgetting where you come from, keeping a good familio bond, never forgetting your traditions, your roots, and all the different cultures that your family comes from."
This year marks the 30th anniversary of the month after being recognized and enacted into law in 1988 law under former President Ronald Reagan. The date holds a specific meaning as the 15th of September marks the day of independence for Costa Rica, El Salvador, Guatemala, Honduras, and Nicaragua.
What does this month mean to the Hispanic and Latino community?
It means quite a lot actually. 
"Being a Latino means being a part of a vibrant culture," Kristian Cepeda, a junior at Pace, said. "It's a lot of pride from where I come from."
Tyler Grier, another student, shared a similar sentiment.
"There's a lot of pride coming from [Puerto Rican] culture," Grier said. "Especially with the effect of the hurricane, it only deepened that pride."
Destiny Soto, the Vice President of the Organization of Latin American Students (OLAS), spoke about being a Latina in today's culture.
"Being a Latina, I'm very proud of it," Soto said. "I feel it's harder to be a Latino/Latina in today's day and age because people conform to other cultures. I feel that your culture should be on the front lines."
For those that do not fully grasp what it means to be a Latino, there is an answer out there.
"I would describe it as the culture," Rivera said. "For Latinos, it's all the different dances. All those different types of foods that are very important to us and family too. In many Latin countries, family is a very important bond and that's key. You try to keep that familio bond as tight as possible."
Throughout the month, many celebrate it to its fullest degree. You can hear the sounds of salsa, bachata, and merengue down the streets of neighborhoods. You can smell arroz con gandules and pernil being cooked at park barbeques. And you can see the bright smiles and pride in the eyes of those who call themselves Latinos. 
About the Contributor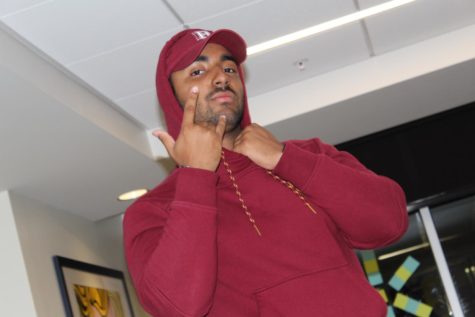 Justis Nieves, Contributing Writer
Hey, my name is Justis Nieves and I'm a writer for the Pace Chronicle. I'm a freshman communications major and soon-to-be minor in journalism from...