Pace Students Begin a Chapter of Nationally Recognized Organization: IGNITE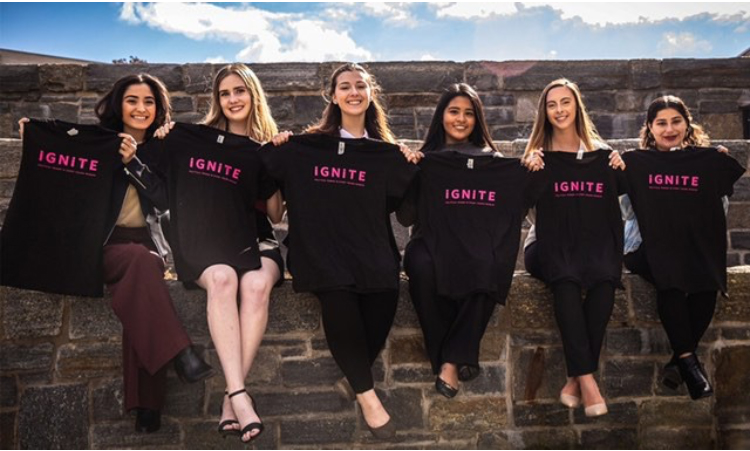 Less than 30 percent of all political figures in the United States are women, but a group of Pace students are looking to change that. IGNITE is a national organization dedicated to training and inspiring women to get involved in politics.
Center for Community Action and Research (CCAR) Program Coordinator Tyler Kalahar teamed up with junior Gabrielle Iannucelli to start an IGNITE chapter at the Pleasantville campus. It became recognized on this campus in October.
According to president Gabrielle Iannucelli, IGNITE Pace aims to increase the political ambition, civic engagement, and leadership skills of its members in order to bid the next generation of women leaders.
"This IGNITE at Pace Chapter is a start to making strides of being proactive and a positive change in this world," Iannucelli said. "IGNITE at Pace will provide the building blocks of professionalism by hosting conferences, workshops, webinars, events, and helps open the door to internships and job opportunities."
As stated in the IGNITE Pace constitution, "IGNITE's role is to guide women in running for office. In acting, our voice and actions should be contributing to bettering our communities. Critical and creative mindsets is key to understanding who we strive to be as a Pace affiliated organization on and off campus."
The e-board consists of: President Gabrielle Iannucelli, Co-Vice President Vanessa Barreto, Co-Vice President Madalynne Martone, Secretary chair Alexis Curcio, Event Coordinator and Marketing chair Taylor Paiva, and Senator and Membership chair Emma Legacki.
"I am truly honored to serve as IGNITE's Faculty Advisor," Maxam said. "This student organization is comprised of female student leaders who are dedicated, passionate change agents."
IGNITE Pace plans to participate in one of the break-out sessions for Pace's Women's Leadership Conference, as well as planning events of their own for the Spring 2019 semester. They are looking to team up with other on-campus organizations, such as H.E.R. campus, POWER, PSA, FIRE, CCAR, and Pride at Pace.
Pace IGNITE wants to provide its members with opportunities to meet and network with political leaders. They aim to offer civic engagement opportunities and engage members in statewide and national IGNITE activities to increase the knowledge of its members. A major part of the organization is to support young women to who wish to position themselves for candidacy.
"I am extremely proud to say I am a member of an incredibly motivated and intelligent group of young ladies that make up the Eboard for the Pace University Chapter of IGNITE National," Paiva said. "I am excited to expand our network and connect with other women that aspire to take political action."
Those wishing to join only need to reach out, as membership is open at all times. They can be contacted on the national website and represented on social media at: @ignitepaceuniversity.
About the Writer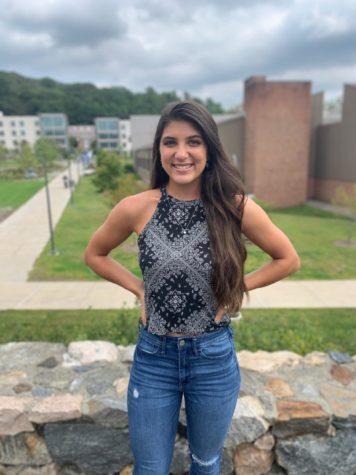 Christina Bubba, Editor-in-Chief
I am a senior Digital Journalism major with a minor in Public Relations. On campus, I am Editor-in-Chief of the Pace Chronicle, captain of the Cheerleading...