Kessel Introduces a New Streaming Service That Lets You Choose the Music
On a normal Saturday afternoon, one would find Kessel Student Center completely empty but since the introduction of Rockbot, a streaming service that allows you to request songs in establishments that offer it, Fern Dining Hall has become a social hub.
Students can be found in groups, with their phones out, engaging in friendly competition and rushing to play their own songs first on the music application. People can then vote on the songs others have requested which allows them to boost their friends' songs. Users can also level up to become higher 'DJs' depending on how many of their songs end up getting played, and this only adds to the fun and competition.
Some students have expressed disappointment because the song they want to request is not on Rockbot's music selection due to profanity or copyright issues. In order to avoid this, some students believe that a 'Rockbot system' should be implemented in Pace Perk.
"Some songs that students are unable to play at Kessel could be played in Perk, opening the amount of songs to be chosen from." said freshman Tiffany Taylor.
Kessel culture has seen a shift since Rockbot was offered to students. Tables are filled with groups of students that want to listen to new music and music lovers that want to show off their playlist. While waiting in line at Kessel, particularly, at the grill, many students now pass the time by requesting music and voting on songs. Students are also found connecting over similar music taste.
"Instead of just going to Kessel to get food and leaving, you're more likely to see students sit together, hang out, and choose music together." Taylor notes.
There seemed to be an excitement brewing in Kessel among students when Rockbot was introduced, permanently changing the eating experience. Rockbot has taken people's  universal love for music and has created a sense of community within the walls of Fern Dining Hall.
"Rockbot has made Kessel a much more fun place for my friends and I," Neslihan Tabaru stated. "One minute you hear a rock song, the next a pop song, and even Disney songs."
About the Photographer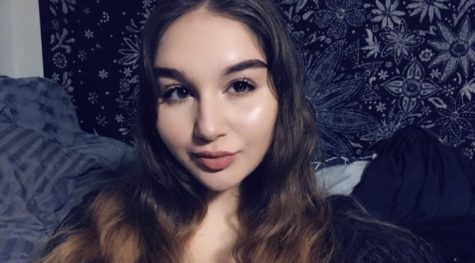 Jessica Iannace, Contributing Writer


I am a sophomore digital journalism major and a member of the Honors College. I have a passion for writing and have written for both newspapers such...